Marin Wildlife Picture Index Project Hits Major Milestone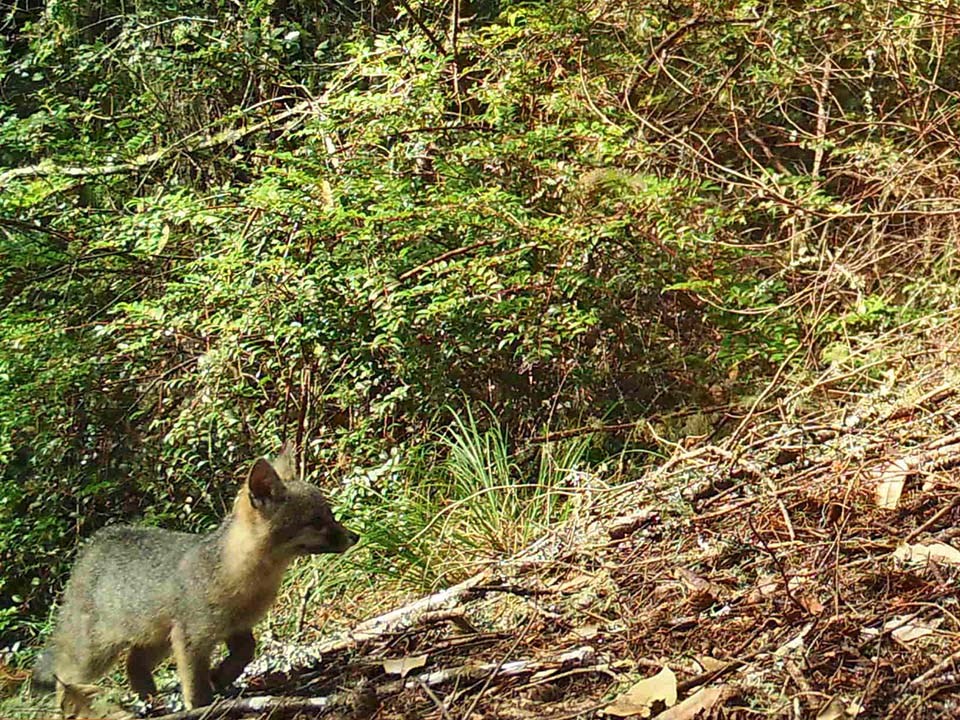 July 2018 - Starting in 2014, One Tam partners joined the international Wildlife Picture Index Project (WPI) with an array of cameras on NPS, Marin Municipal Water District, and state and county park lands across the Lagunitas Creek Watershed. Additional cameras added in the Redwood Creek Watershed in 2016 brought the total number to 178.
The data that have been collected will help the managers of these lands establish baseline population estimates and identify wildlife "hotspots" and corridors. However, cataloging all of the photos produced by nearly 200 cameras is a huge task.
A group of over 1,000 trained volunteers have been working closely with One Tam and agency staff to maintain the cameras and process photos. Thanks to their efforts, the project recently completed cataloging the first three years of data, or four million images!
At least 15 different native mammal species have been photographed since the cameras were installed, with black-tailed deer accounting for roughly over half of the cataloged photos. Other common species include gray squirrels, small rodents, and raccoons. Less common species include spotted skunks, mountain lions, badgers, and river otters. Three non-native species—opossums, cows, and turkeys—have also been detected by the cameras. Learn more about the Marin WPI Project here or check out the One Tam calendar to view volunteer opportunities. Contact Lisette Arellano with questions.
Last updated: July 31, 2018