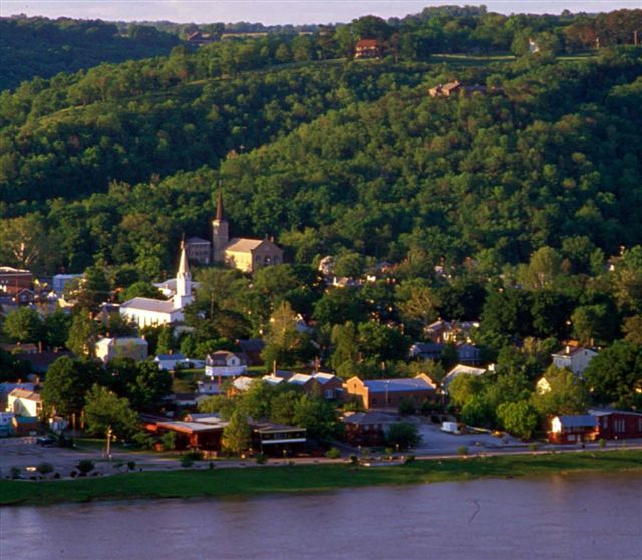 On March 20, 2006, the Madison, Indiana Historic District was designated as a National Historic Landmark (NHL) with over 1,800 contributing resources; the district may be the largest of its type in the nation. Located on the banks of the Ohio River in southern Indiana, the town (2000 population: 12,004 ) was one of the nation's first "Main Street" communities. Madison also has one of the oldest historic preservation organizations in America: Historic Madison, Inc. which was established in 1960.
Madison has long been recognized for its remarkably intact collection of predominantly Federal style architecture. The nomination, however, also included previously under-recognized resources such as shotgun houses, 20th century resources, with a period of significance from 1817 to 1939. Through the course of research and documentation, Madison was identified with the national themes of: Architecture, Community Planning and Design, and Settlement of the Old Northwest Territory. New research and resources found associations with the Underground Railroad.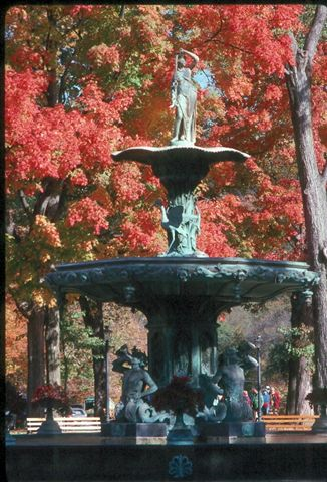 Prepared by the Westerly Group under the direction of Camille Fife, the NHL nomination represents a partnership between federal, state, and local governments and organizations. Funding for the $45,000 project was jointly provided by the Midwest Region of the National Park Service, the Indiana Department of Natural Resources Division of Historic Preservation and Archeology, and the Jefferson County Commissioners Historic Preservation fund. Office space and technical assistance was provided by the staff of Historic Madison, Inc.
In May, 2006, the Acting Secretary of the United States Department of the Interior attended a ceremony in Madison where the district was recognized with the presentation of a certificate. On September 15th, 2006, Historic Madison Inc. will feature the District at their annual fall meeting; the NHL plaque will be formally presented by the Midwest Region of the National Park Service.
---
Originally published in "Exceptional Places" Vol. 1, 2006, a newsletter of the Division of Cultural Resources, Midwest Region. Written by Carol Ahlgren.