Mackinac Island Adopts Local Historic District Ordinance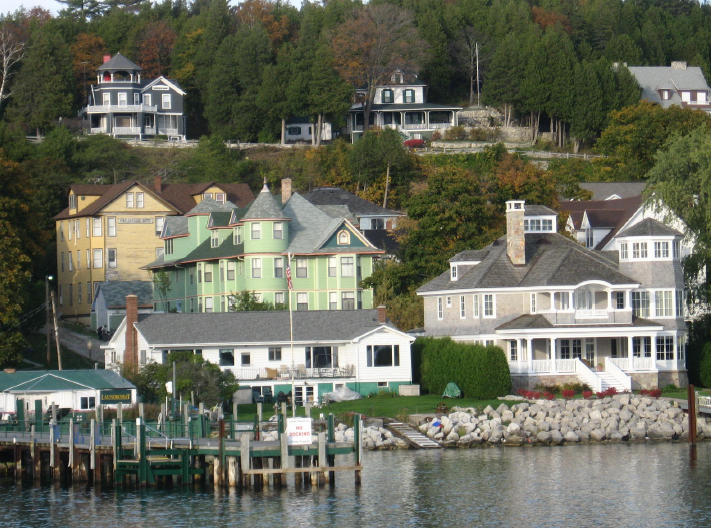 The Mackinac Island City Council voted on October 21, 2009 to accept a local historic district ordinance. By this action, the community has the option to create local historic districts and thereby establish additional preservation tools for this National Historic Landmark. Establishment of such districts allows for creation of historic district commissions with design review authority intended to protect designated historic resources.
For several years the city has been searching for ways to preserve its historic resources, some of which face extreme commercial development pressure in this popular resort community. Mayor Margaret Doud has noted the need to strike a balance in the downtown area between preservation and development, and to maintain the historic significance of the island's unique community.
Accepting the ordinance will facilitate work already undertaken by the Hubbard's Annex Local Historic District Committee. A local historic district designation study has been completed for this residential neighborhood on the island. Property owners in the Annex hope to designate the area as a local historic district, and a public hearing will be held later this year.
---
Originally published in "Exceptional Places" Vol. 4, 2009, a newsletter of the Division of Cultural Resources, Midwest Region. Written by Dena Sanford.
Last updated: June 27, 2018