Mā'alaea General Store, Hawaii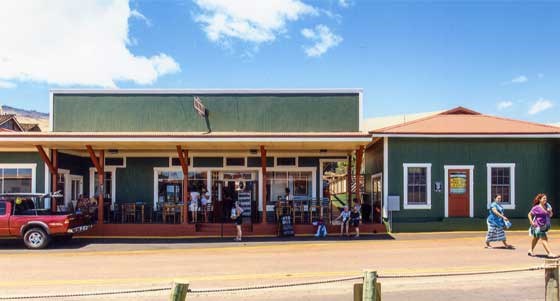 The Mā'alaea General Store, built in 1910, was operated by three Japanese families for 90 years at Mā'alaea Bay on Maui's south coast. It served a small population of workers at a nearby Wailuku Sugar Company camp and a small Japanese fishing fleet based in Mā'alaea Bay. The store was added onto several times and, while the prominent parapet or "false front" was removed, the original store remained essentially the same.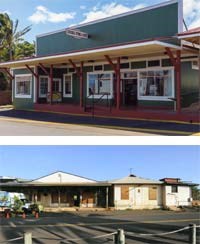 The store closed in 2005 and remained boarded up for nearly 6 years before a new owner purchased the property for use as a café. The county cultural resource planner worked with the new owner and successfully got the property individually listed in the National Register of Historic Places, enabling the owner to utilize the Federal historic tax credits. The rehabilitation work centered on repairing and retaining the historic features throughout the building and included even the reconstruction of the historic parapet along the front of the building. The Mā'alaea General Store Café and Deli serves a busy harbor today and is an award winning preservation project.
Last updated: September 27, 2017