Lowell, Story of an Industrial City: Working Conditions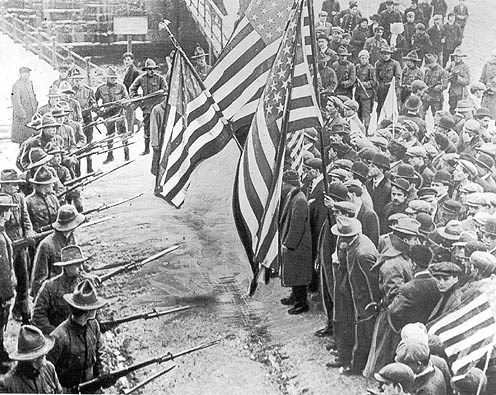 By 1900 competitive pressures and technological developments had dramatically changed the working conditions of Lowell millhands. In every department of the mills, fewer workers tended more machinery in 1900 than in 1840. Not only did Lowell operatives tend more machines, but the machinery operated at considerably greater speeds. All told, the demands of textile employment and the toll exacted in terms of workers' health and safety were far greater by 1900 than in the city's early years. A knowledgeable observer in 1903 found that New England mills demanded more work from their operatives than was common even in English mills.

The declining work week compensated somewhat for the quickened pace of work. Still, the mills did not reduce the working hours of their own accord. The hours declined only under steady Pressure from state regulation. From an average 73 hours a week in the 1830s and 1840s, a 60-hour week was common by 1874. By 1912 mill owners could demand no more than 54 hours. But that year, when the mills shortened their hours in response to a new state law, management cut daily wages proportionally. This action prompted the famous general strike in Lawrence, led by the Industrial Workers of the World, and successive protests in Lowell, Fall River, and New Bedford. United mill workers prevailed and enjoyed raises rather than the initial pay cuts imposed by management. The unprecedented series of strikes led to important gains for New England's immigrant textile workers.

---
From: Dublin, Thomas. 1992. Lowell: the story of an industrial city: a guide to Lowell National Historical Park and Lowell Heritage State Park, Lowell, Massachusetts. Washington, D.C.: Division of Publications, National Park Service, U.S. Department of the Interior.
Series: Lowell, Story of an Industrial City
Last updated: June 15, 2018