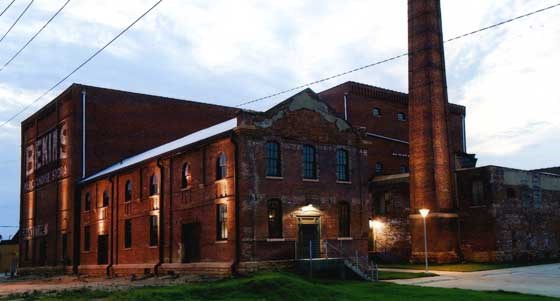 From the mid-nineteenth century until about 1875, American flax production and, thus, flax processing plants, were centered in Ohio, but the industry gradually moved farther west and north where the climate proved to be especially good for growing flax. Construction of the Sioux City Linseed Oil Works in Sioux City, Iowa, began in 1883. Built of brick, it was located next to railroad tracks like most linseed oil processing plants to facilitate delivery of the flax to the plant. By 1884 it was already processing flax seed into linseed oil. The factory suffered a disastrous fire in 1891 that destroyed most of the upper floors, but it was quickly rebuilt and soon back in business. The factory expanded gradually over the years throughout the 1890s.

The plant continued to operate until about 1927 when it was purchased by Bekins for a storage facility. As with many manufacturing complexes, the exterior featured a loading platform with banks of loading doors, as well as a large brick smokestack. Although the storage tanks that held the processed linseed oil were removed long ago, the interior space is typical of historic industrial buildings with some parged walls, but predominantly whitewashed brick walls and whitewashed or unpainted wood columns and ceiling beams.
The conversion of the Linseed Oil Works for a variety of commercial tenants created open, unstructured meeting spaces and offices with low, half-wall partitions separating them that allow the entirety of the space to be seen. The original interior finishes have been retained throughout and, where they existed, wood floors were patched and repaired as necessary. Historic stairs were retained where possible and a new, simply-designed, contemporary, yet compatible, staircase was added to meet code requirements. This rehabilitation project, completed at a cost of over $ 5 million, successfully preserved the historic industrial character of the Linseed Oil Works.
Last updated: October 13, 2017