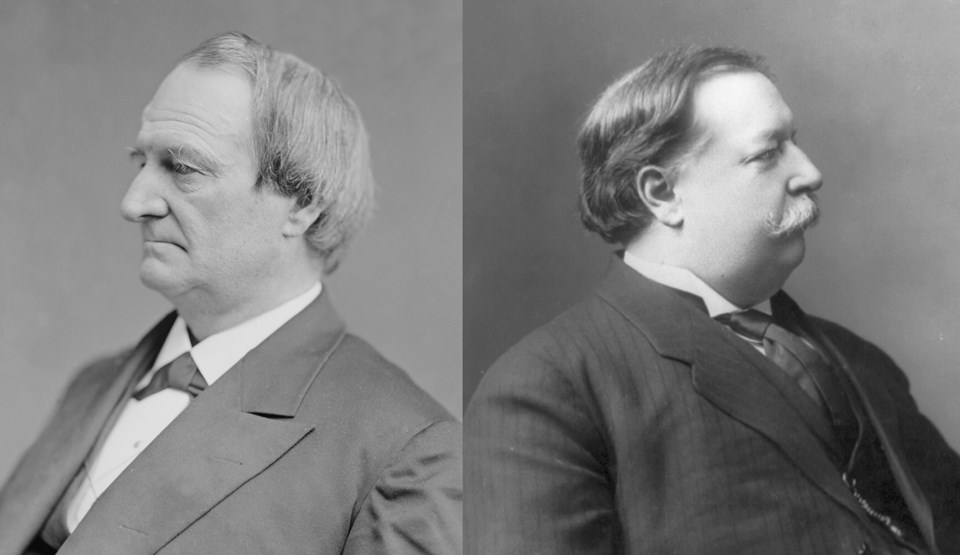 Don't write so that you can be understood, write so that you can't be misunderstood. William Howard Taft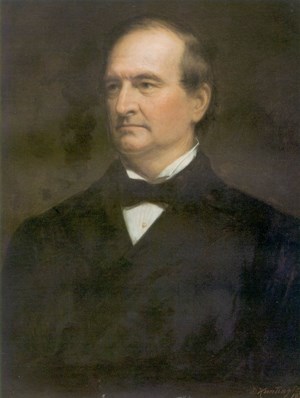 Father
Long before William Howard Taft ascended the political spectrum, his father, Aphonoso Taft would pave the political path for his son. Alphonso Taft, originally from Vermont, would graduate from Yale University in 1833. Years later, in 1839, he wound up settling in Cincinnati and would begin his political career by becoming a member of City Council. After unsuccessfully running for Congress in 1856, he was appointed to the Superior Court of Cincinnati. Alphonso would hold that position until 1872 when he resigned. In 1876, he would be tapped by then-President Ulysseus Grant to become the Secretary of War. His tenure of Secretary of War was short-lived as he moved on to become Attorney General of the U.S. just a few months later. At the conclusion of his term of Attorney General, Alphonso returned to Cincinnati and resumed his law career at his law practice. A few years later, in 1882, Alphonso would once again be called upon by a presidential request to serve in President Chester Arthur's cabinet when he was appointed U.S. Minister to Austria-Hungary and then in 1884 to Russia.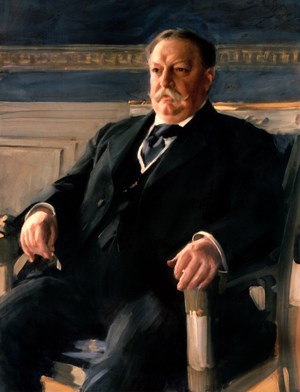 Son
Following in his father's footsteps, William Howard Taft would go off to Yale University and graduate second in his class of 1878. Like his father, William studied law and would return to Cincinnati and practice law. While in Cincinnati, he began his career of public service by serving on judiciary appointments as county prosecutor and state judge. In 1890, he began his federal career when he was appointed U.S. Solicitor General by President Benjamin Harrison, a fellow Ohioan. After this term, he served as a judge on the U.S. Sixth Circuit Court of Appeals from 1892 to 1900. In 1900 President William McKinley summoned Taft to serve as the Governor General of the Philippines. Taft would take his family with him to Manila where they lived for the next four years. By 1904, Taft and his family were back in the U.S., this time serving new President Theodore Roosevelt as the Secretary of War, the same position his father held 28 years earlier. Annointed by Roosevelt, Taft went on to land the Repubican nomination for President in 1908 and easily won the election over William Jennings Bryan. The next four years proved difficult for Taft as his presidency alienated many within his party, including his friend and former president, Theodore Roosevelt. Taft managed to secure the Republican nomination for the 1912 election, but would lose the general election to democratic challenger Woodrow Wilson as the Republican party essentially split between those who supported Taft and those who supported breakaway candidate Theodore Roosevelt. After his failed bid for re-election, Taft would return to law and would teach at his alma mater, Yale University. He also co-founded the League for Enforced Peace, which then formed into the League of Nations. In 1921, another fellow Ohioan was president and this time Warren G. Harding called upon Taft to answer the call to public service. Harding appointed Taft Chief Justice of the U.S. Supreme Court, making him the only person to have served as President and Chief Justice. An accomplishment that still has yet to be duplicated. To Taft, this was the pinnacle of his career as he once wrote
"I don't remember that I was ever President."
This would be the final public service position Taft would hold.