Try your skill at finding all the "lighthouse" words in this lighthouse. Imagine that you are a lighthouse keeper charged with maintaining these lifesaving navigational aids to ships coming into La Pointe and Chequamegon Bay. All you do is flip a switch and you have light, right? Wrong! The light needs you!

This word search is from a time before automation and electricity. You are the one who makes this guiding beacon shine and helps bring ships safely into our ports. How appropriate, a lighthouse to help you find your way with words.
(Most of the words are up, down, or backwards, but there is one evil diagonal word).

As an added bonus, can anyone guess which Apostle Islands lighthouse these words are hiding within?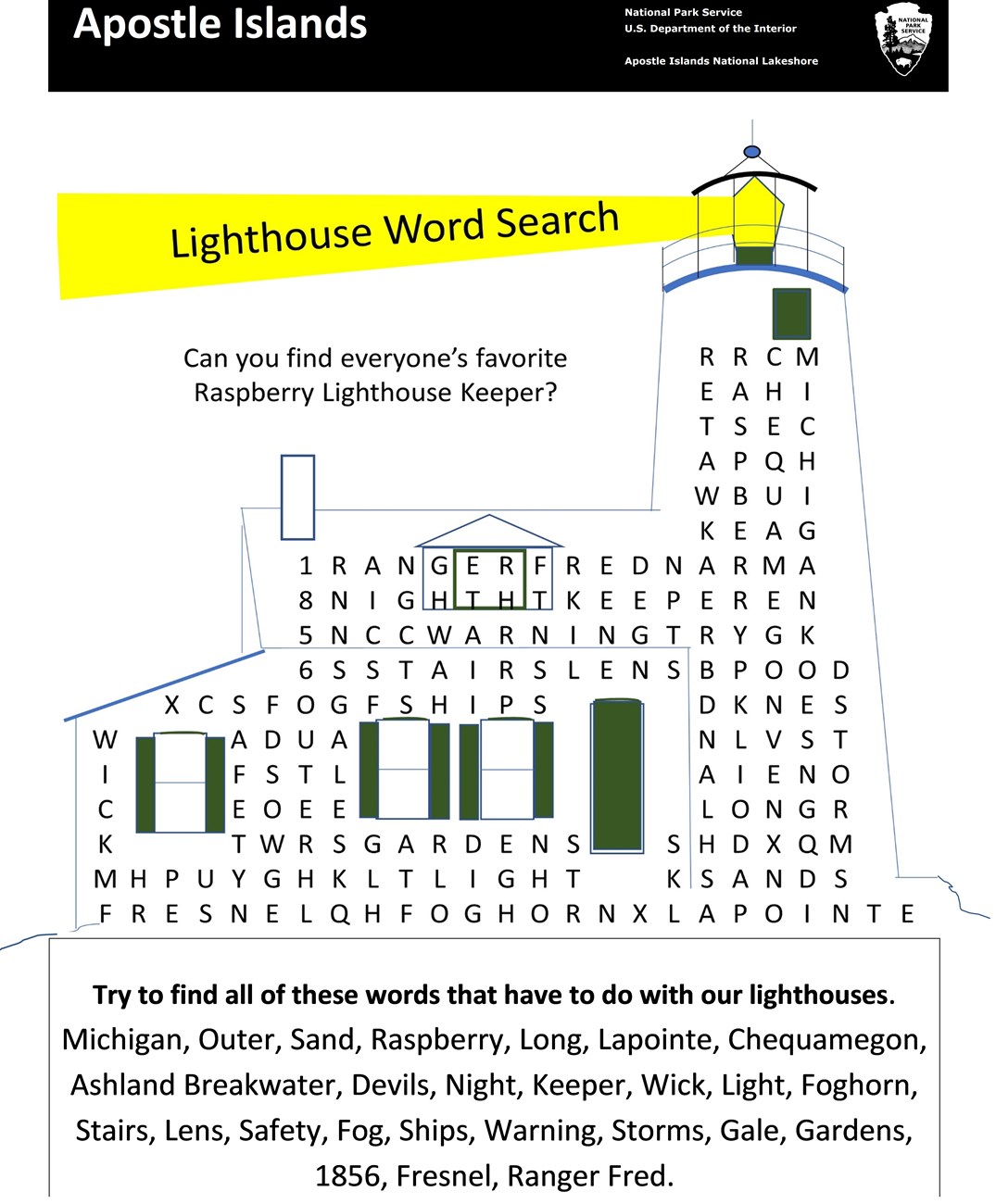 Try to find all of these words that have to do with our lighthouses: Michigan, Outer, Sand, Raspberry, Long, Lapointe, Chequamegon, Ashland Breakwater, Devils, Night, Keeper, Wick, Light, Foghorn, Stairs, Lens, Safety, Fog, Ships, Warning, Storms, Gale, Gardens, 1856, Fresnel, Ranger Fred.