Queerest Little City in the World: LGBTQ Reno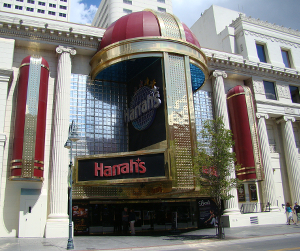 Introduction
Researchers of LGBTQ history in the United States have focused predominantly on major cities such as San Francisco and New York City. This focus has led researchers to overlook a rich tradition of LGBTQ communities and individuals in small to mid-sized American cities that date from at least the late nineteenth century and throughout the twentieth century. From Buffalo to St. Louis and beyond, there are many examples of small but thriving communities from this time period.[1] In the midst of these overlooked and under-researched places stands Reno, Nevada. Reno has historically prided itself on being different from other cities in the United States especially since becoming the divorce capital of the US in the 1910s and legalizing gambling in 1931 when it was illegal in every other state in the Union.[2] Read more » [PDF 2.9 MB]
---
[1] See, for example, the 1930s-1960s lesbian community of Buffalo, New York documented in Madeline D. Davis and Elizabeth Lapovsky Kennedy, Boots of Leather, Slippers of Gold: The History of a Lesbian Community (New York: Routledge, 1993). For an example of a homosexual man living in St. Louis at the turn of the century and his experiences with seeking out other gay men, see Claude Hartland, Claude Hartland: The Story of a Life: For the Consideration of the Medical Fraternity (San Francisco: Grey Fox Press, 1985). Mid-sized cities in the south including Atlanta, Miami, and New Orleans are covered in James T. Sears, Rebels, Rubyfruit and Rhinestones: Queering Space in the Stonewall South (New Brunswick, NJ: Rutgers Press, 2001); see also Capó (this volume). For a history of Minneapolis and Saint Paul, see the Twin Cities GLBT History Project, Queer Twin Cities (Minneapolis: University of Minnesota Press, 2010). For an extensive history of Seattle, see Gary L. Atkins, Gay Seattle: Stories of Exile and Belonging (Seattle: University of Washington Press, 2003).
[2] Alicia Barber, Reno's Big Gamble: Image and Reputation in the Biggest Little City (Lawrence: University of Kansas Press, 2008).
The views and conclusions contained in the essays are those of the authors and should not be interpreted as representing the opinions or policies of the U.S. Government. Mention of trade names or commercial products does not constitute their endorsement by the U.S. Government.
Last updated: August 11, 2017