Preservation of LGBTQ Historic & Cultural Sites - A New York City Perspective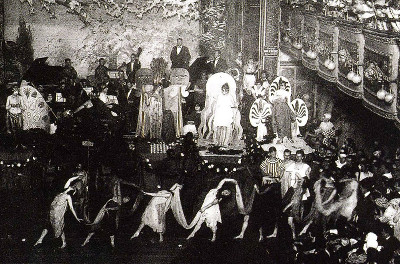 For over two decades, New York City has been in the forefront nationally in the historic preservation of LGBTQ historic and cultural sites. Beginning in the early 1990s, a number of historic preservationists, historians, and artists began documenting LGBTQ history and worked on projects to bring official commemoration and public awareness of significant LGBTQ sites.
Given that New York is the largest American city and has a dense urban building fabric, and also that the various New York LGBTQ communities have been so prominent in LGBTQ rights and other social movements, and all aspects of American arts and culture, it is no surprise that there are many notable sites. New York City is also extraordinarily fortunate in the fact that it has had strong historic preservation protections since 1965, and many neighborhoods and sites associated with LGBTQ history are extant through historic district designations, even if their LGBTQ histories have often not been officially recognized. Greenwich Village, in particular, one of the first neighborhoods in the city that allowed, and gradually accepted, an open gay and lesbian presence in the early twentieth century, resulting in its emergence as an early, nationally significant LGBTQ enclave, has multiple historic districts that have thus far protected many sites. Read more » [PDF 2.9 MB]
---
Andrew S. Dolkart, Ken M. Lustbader, and Amanda Davis assisted as readers and editors.
The views and conclusions contained in the essays are those of the authors and should not be interpreted as representing the opinions or policies of the U.S. Government. Mention of trade names or commercial products does not constitute their endorsement by the U.S. Government.
Last updated: August 11, 2017