LGBTQ Civil Rights in America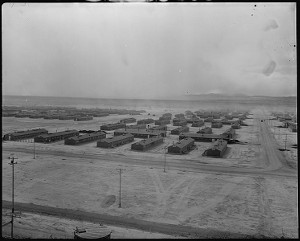 [T]he evolution of our present understanding of civil rights is deeply tied to our collective story and represents the highest aspirations and deepest tragedies that followed the adoption of our national charter. It is wholly within the mission of the National Park Service to locate, evaluate, recognize, preserve, and interpret nationally significant sites associated with the many threads of the civil rights story.[1]
The stories of LGBTQ America are, in large part, stories of civil rights—rights denied, fought for, fought against, won, lost, won again, and threatened. Broadly, civil rights are understood as freedoms of life, safety, thought and conscience, speech, expression, the press, assembly, and movement as well as the right to privacy and protection from discrimination. These struggles have touched almost every facet of LGBTQ life, and mention of them can be found in every chapter of this theme study.[2] It is not possible to identify people as LGBTQ just by looking at them; it is through the political act of coming out—claiming an LGBTQ identity—or through the effects of state regulation that members of the lesbian, gay, bisexual, transgender, and queer communities are identifiable.[3] This chapter explores not just battles for LGBTQ civil rights, but also touches on the role of LGBTQ Americans in other civil rights struggles. Read more » [PDF 2.9 MB]
---
[1] National Park Service (NPS), Civil Rights in America: A Framework for Identifying Significant Sites (Washington, DC: National Park Service, 2000, rev. 2008), 1.
[2] See in particular Stein (this volume).
[3] Examples of state regulation include raids, arrests, and charges for violating morality laws. One example includes the arrests of Naval personnel at the Old Army-Navy YMCA, 50 Washington Square, Newport, Rhode Island in 1919 (listed on the NRHP on December 29, 1988). In many cases, the names, addresses, and places of employment of those rounded up in raids on bars, cruising locations, and other places have been published in the media without any charges being laid. In all cases, being outed through arrest or other legal proceedings has resulted in people losing their jobs, families, housing, and lives. See, for example, Margot Canaday, The Straight State: Sexuality and Citizenship in Twentieth Century America (Princeton, NJ: Princeton University Press, 2009); Emily K. Hobson, "Policing Gay LA: Mapping Racial Divides in the Homophile Era, 1950-1967," in The Rising Tide of Color: Race, State Violence, and Radical Movements Across the Pacific, ed. Moon-Ho Jung (Seattle: University of Washington Press, 2014); and John D'Emilio and Estelle B. Freedman, Intimate Matters: A History of Sexuality in America, 2nd ed. (Chicago: University of Chicago, 1998), 294. Though less frequent than in the past, bar raids continue; see, for example, "Six Police Officers Fired, Nine Disciplined over Botched Raid of Atlanta Gay Bar," LGBTQ Nation, July 10, 2011, http://www.lgbtqnation.com/2011/07/six-police-officers-fired-nine-disciplined-over-botched-raid-of-atlanta-gay-bar. The Atlanta Eagle is located at 306 Ponce De Leon Avenue NE, Atlanta, Georgia.
The views and conclusions contained in the essays are those of the authors and should not be interpreted as representing the opinions or policies of the U.S. Government. Mention of trade names or commercial products does not constitute their endorsement by the U.S. Government.
Last updated: August 11, 2017