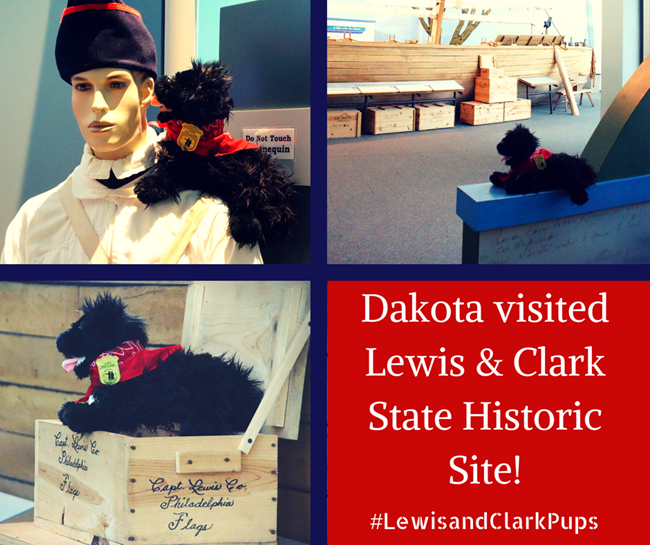 The National Trails System is celebrating its 50th Anniversary! Four Newfoundland pups - Dakota, Harper, Rocky, Keelie - are celebrating by traveling the Lewis & Clark National Historic Trail. They are visiting all the spots that their foredog Seaman would have traversed with the Corps of Discovery. Dakota (in the red bandana), visited Lewis & Clark State Historic Site and had a great time. You can see some pictures of the visit here.
Here is what Dakota wrote in his journal about his visit:
"I had a blast at Lewis & Clark State Historic Site in Hartford, IL. The Interpretive Center and reconstructed camp tell the story of the expedition's winter encampment at Camp River Dubois. The Corps of Discovery stayed here for five months from December 1803 to May 1804 as they prepared for their momentous journey. This Point of Departure has a rebuilt Camp River Dubois and a full sized keelboat! I got to learn about all the supplies and equipment that the expedition packed on the boats to bring with them."
- Dakota