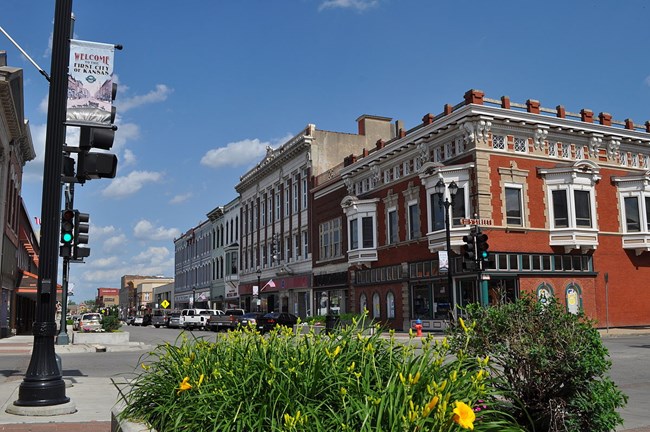 After leaving the area of the confluence of the Kansas and Missouri rivers, the Corps moved northwest. It was on July 2, 1804 when the men first encountered the vacated Kansa or Kaw village near today's Leavenworth, Kansas. It's believed the Kansa people lived here in the 1740s and 1750s, but had moved farther west into the lower areas of the Kansas River.
Lewis and Clark liked what they saw in Kansas. They commented on the abundance of game and the beauty of the prairie. Clark wrote about seeing great quantities of grapes, raspberries, deer, and turkeys. This would be useful information for future settlers.
Leavenworth is known as the "First City of Kansas," featuring a 28-block historic downtown district, with a rich past, unique restaurants and interesting attractions, including the U.S. Army installation, Fort Leavenworth, originally built in 1827, and the notable Leavenworth Penitentiary, which opened in 1903.