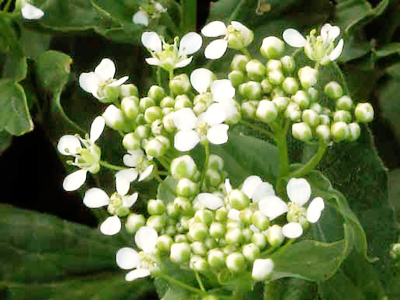 Perennial
Stout, erect, or trailing stems that can grow to 8-20 inches long.
Stems are smooth towards the top and densely hairy towards the bottom.
Leaves are generally 0.5 to 3 inches long, but can grow up to 4 inches long. The edges are either smooth or toothed.
Flowers in spring with showy white flowers in a cluster of flat-topped racemes. Each flower is 2 mm wide and has four petals that are each shaped like a spoon.
Fruit is shaped like an inverted heart.