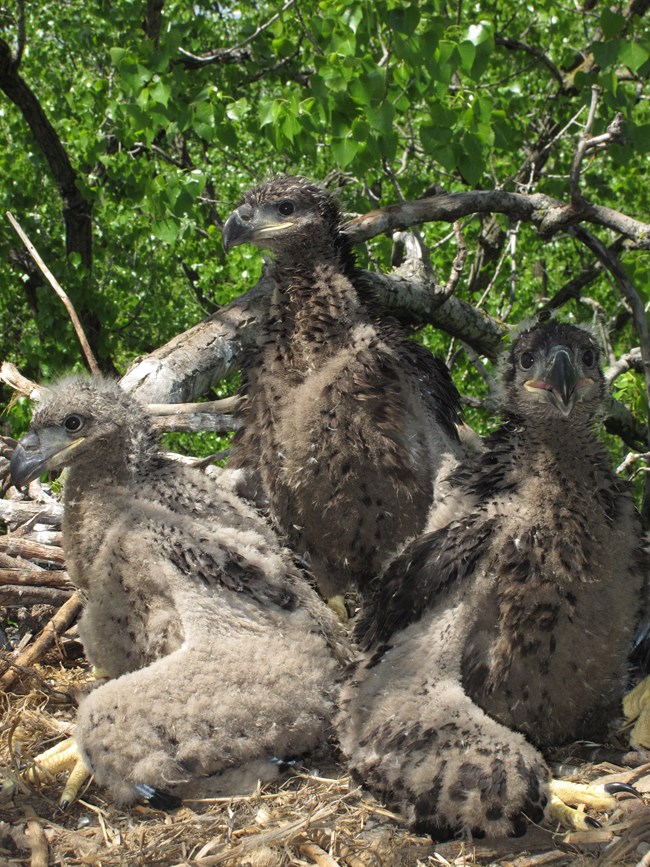 Lead (Pb) is a toxic heavy metal used extensively in the early 1900s in products such as gasoline, paint, and pesticides. Its use in the U.S. declined following passage of the Clean Air Act (1970) and subsequent amendments to phase out lead from paint (beginning in 1971) and most gasolines (beginning in 1990). Lead was also banned from use in ammunition for waterfowl hunting (1991). Despite all this, lead is still used in some aviation fuels, ammunition for shooting sports and for hunting upland game (e.g., deer and grouse), fishing tackle, batteries, tire weights, and many other products.

Lead enters the environment directly through lost fishing tackle or chipped paint, and through the breakdown of products in the waste stream. Wildlife and humans that inadvertently consume lead can suffer neurological effects. The Centers for Disease Control and Prevention (CDC) set a threshold of 5 micrograms (μg) of lead per deciliter (dL) of blood as the level above which a human child needs medical attention. Most studies on the toxicological effects of Pb have been done on humans and have shown that even levels <2 μg/dL can cause behavioral problems and adverse health effects in children. One review of Pb toxicology found that humans, birds, and fish process Pb the same as they do calcium, so much of what has been learned about Pb toxicity in humans can be extrapolated to other animals.

Bald eagles (Haliaeetus leucocephalus) are useful sentinels for studying contamination in aquatic systems because they are on top of the food web and fish are their primary prey—a food source they share with humans. From 2006 through 2015, the Great Lakes Inventory and Monitoring Network collected blood and feather samples from bald eagle nestlings at Apostle Islands National Lakeshore (APIS), the Mississippi National River and Recreation Area (MISS), and the St. Croix National Scenic Riverway (SACN) as part of an effort to monitor environmental contaminant levels. We collected 367 feather samples from 2006 through 2015 and 188 whole blood samples from 2010 through 2015.