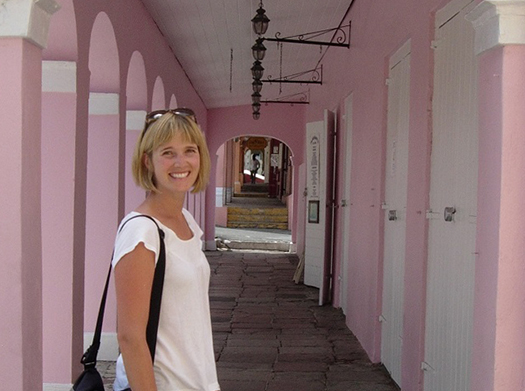 What is your job title? Project Manager, Design and Construction Division, Denver Service Center.
What experience and education do you have? I am a licensed landscape architect. I received my master's degree in landscape architecture from the University of Colorado-Denver. My undergraduate degree is in International and Environmental Studies from the University of Oregon. Prior to graduate school, I worked for The Wilderness Society and the National Outdoor Leadership School in Alaska, and during graduate school, I worked in the private sector doing design, planning, and historic preservation.  
What is a typical day like? I spend much of my time overseeing the progress of my projects and addressing issues.  I review and coordinate park, region, and DSC quality assurance reviews of design submittals produced by architecture and engineering firms. I regularly participate in the negotiation of design and construction contracts. And on average, I usually travel once a month for project kickoffs/site visits, roundtable reviews, pre-bid meetings, pre-construction meetings, and periodic construction inspections.