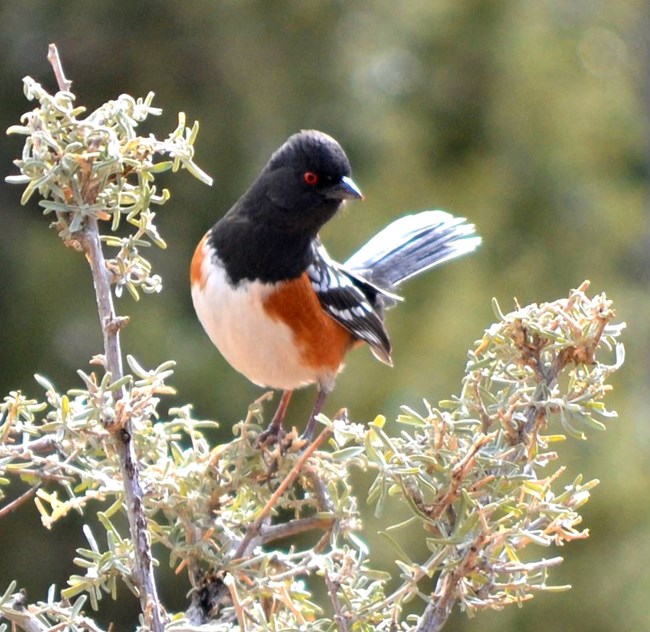 Overview
Theodore Roosevelt National Park encompasses over 70,000 acres of prairies, badlands, and riparian habitat. The Little Missouri River winds through all three units of the park and attracts numerous bird species to its floodplain cottonwood forest.
The Northern Great Plains Inventory and Monitoring Network developed a bird monitoring protocol jointly with Bird Conservancy of the Rockies (formerly the Rocky Mountain Bird Observatory). A panel design where grids are sampled on a rotation schedule was developed to facilitate complete coverage such a large park. The basic sampling unit is a 1 square km grid that contains evenly-spaced sample points, separated by 250 m. Observers stand at pre-determined fixed points and record birds observed or heard over a 6-minute period. After completing the survey, observers navigate to the next point using GPS units.
Landbird surveys have been conducted at Theodore Roosevelt National Park since the 2013 breeding season. This research is the beginning of a long-term effort to monitor species trends and densities. In 2016, a total of 3,216 birds representing 69 species were recorded during surveys.