Lake Mead National Recreation Area Hosts Latino Conservation Week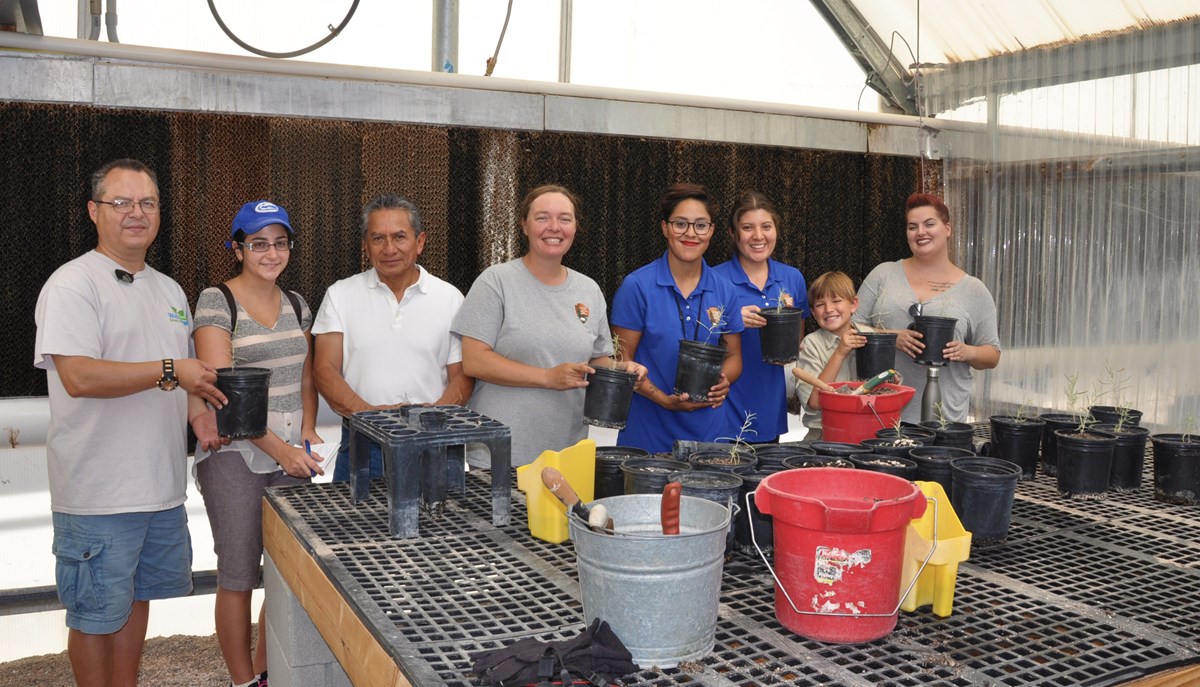 Find Your Roots / Encuentra Tus Raíces

Story by Cecilia Arteaga, Latino Heritage Intern
Photos by Diana Tapia, Latino Heritage Intern

July 15, Lake Mead National Recreation Area hosted volunteers for a Latino Conservation Week event called "Find Your Roots / Encuentra Tus Raíces." The event served as an opportunity for participants to explore the park in a unique, educational and service-oriented way.

Beginning with a short hike in the Cactus Garden near the Visitor Center, participants learned more about the native desert plants at the park. Participants then volunteered their time at the Song Dog Native Plant Nursery by seed cleaning and transplanting vegetation.

As America's most diverse national recreation area, Lake Mead offers endless opportunities to hike, boat, camp and fish, among other fun activities. Find Your Roots / Encuentra Tus Raíces was a special behind-the-scenes look into the work that goes into keeping the park and its natural resources unimpaired for the enjoyment, education and inspiration of this and future generations.

The event brought in volunteers from CHISPA: League of Conservation Voters and students from University of Nevada at Las Vegas. Volunteers of various ages and backgrounds learned about native desert plants and the importance of conserving nature through a hands-on approach alongside the National Park Service staff serving as experts in the environmental science field.

"I felt like it bridged the gap between park service and the community," said Amanda, who volunteered at the event. "It allowed me to be able to see how I can make a difference and gives me the opportunity to experience and realize how much life is in the desert and makes me want to do my part to preserve it."

Latino Conservation Week is a nationwide opportunity for Latinos to come together and demonstrate their passion for the outdoors, both its enjoyment and preservation. Find Your Roots / Encuentra Tus Raíces was made possible by the National Park Service and Hispanic Access Foundation.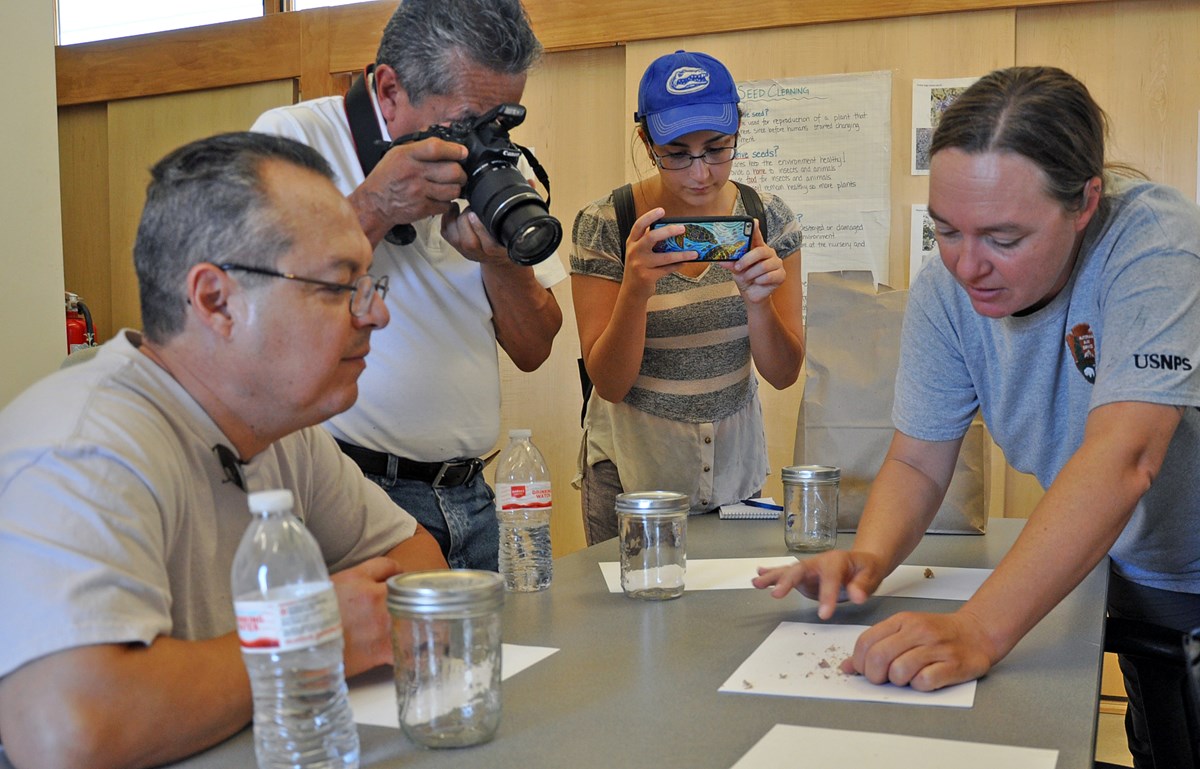 Last updated: July 17, 2017