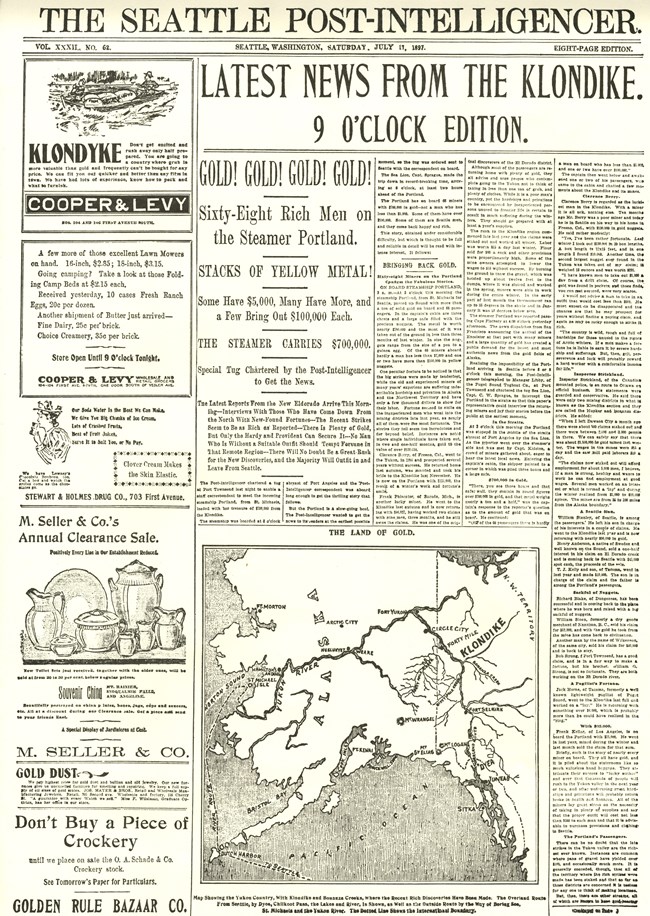 Gold! Gold! Gold!
News of gold in the Klondike drew thousands of people north. Some came seeking their fortune in gold, some were entrepreneurs looking for business opportunities, and others came trying to find work. Robert Bruce Banks, a father of six, was one example of someone who came to Skagway looking for employment instead of gold. Banks left his home and family in Thorp, Washington in January of 1898, and in his first letter home to his wife Josie from Seattle, he noted that:
"an able bodied man can surely make 6 to 15 dollars per day up at Dyea or Skagway. Other people say there are too many there now. I mean to know for myself. The rush has begun and I believe I can do well to go up."
Keep in mind that $6.00 in 1898 was roughly equivalent to $170.00 in 2016. To a father of six, who had taught school, farmed land and worked as a carpenter to support his family, the prospect of making between $6.00 and $15.00 per day was life changing, and this promise of a better life sent him to Skagway.