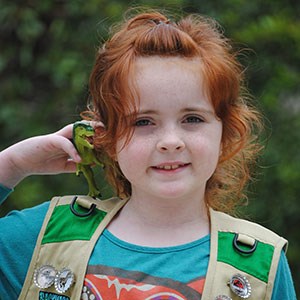 Samantha's Dino Club
Did you ever join a club and liked meeting new kids, but didn't like the projects or work? That's what happened to me.
I've always loved dinosaurs very much and I wanted other kids to like them too. So I started my own club last year called, Dino Club. My mother and I thought of the things we liked and didn't like from other clubs to create our own club. I also help out with the planning of each meeting by suggesting fun craft ideas, and picking the dinosaur images for our badges that we earn.
We are unlike other clubs in some ways because we allow more play time afterwards so we can get to know each other better. But like other clubs, we have a snack and earn badges for attendance.