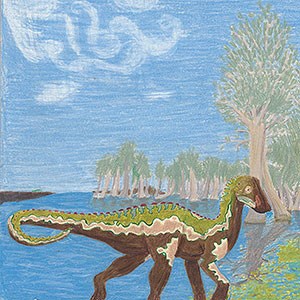 Meet twelve year old Clarissa Koos, a young paleontologist from California who inspired this story. In 2013, on a dig in Montana, "Clarissasaurus" was found. Learn how this dinosaur was named in honor of Clarissa, who continues to work on the discovery, from excavation to the lab work, preparing the fossils for display at the Burke Museum in Seattle.
About the Author:Denise Porcello has been a teacher for over twenty years. She lives in Massachusetts with her husband, two daughters and a retired greyhound. Denise enjoys traveling, reading and science. Denise was inspired to write Dinogirl: The story of a Girl and a Dinosaur after meeting Clarissa Koos at the DIG school for teachers in Hell Creek, Montana in 2014.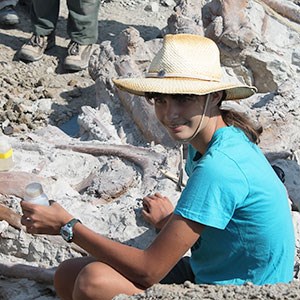 She hopes this book inspires all young scientists, especially girls, to follow their hearts.
Learn more... https://sites.google.com/site/dinogirlbook/