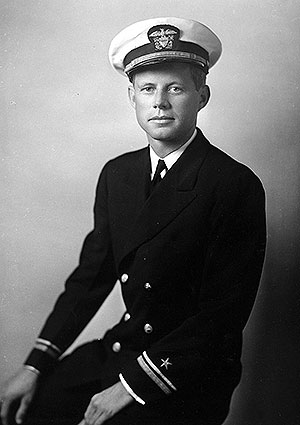 President John F. Kennedy is arguably one of America's greatest U.S. Presidents. Elected in 1960, he brought an energy and grace to the Oval Office. His humanity in pursuing civil rights in the United States elevated him to a visionary level of both Presidents Lincoln and Washington. Yet, he is also the first and possibly only US President to be faced with one of the world's most critical moments when the United States and the Soviet Union were on the verge of engaging in global nuclear thermal warfare in 1962. This would be a post-World War II event that could plunge the global climate into a nuclear winter and kill millions. The Soviets were establishing missile bases in Cuba 90 miles from the tip of Florida. Was the Russian Premier Khrushchev testing the young Kennedy? Kennedy made a pivotal decision by ordering the U.S. Navy to create a blockade around the Caribbean Island of Cuba. The world held its breath and waited to see who would back down first. Kennedy prevailed. 
John F. Kennedy's strength of character and leadership was influenced by many aspects of his life. One of the most influential periods could easily have been his tenure as a naval combat officer in the South Pacific fighting the Japanese following the attack on Pearl Harbor. His ability to make quick decisions under stress with the welfare of those around him would be put to the test like no other on a fateful August night in 1943. It was one of those moments he learned you do what you've got to do.  He was lauded a hero for which he said "it was involuntary, they sank my boat". 
"Any man who may be asked in this century what he did to make his life worthwhile, I think can respond with a good deal of pride and satisfaction, 'I served in the United States Navy,'" wrote President John F. Kennedy in August 1963.