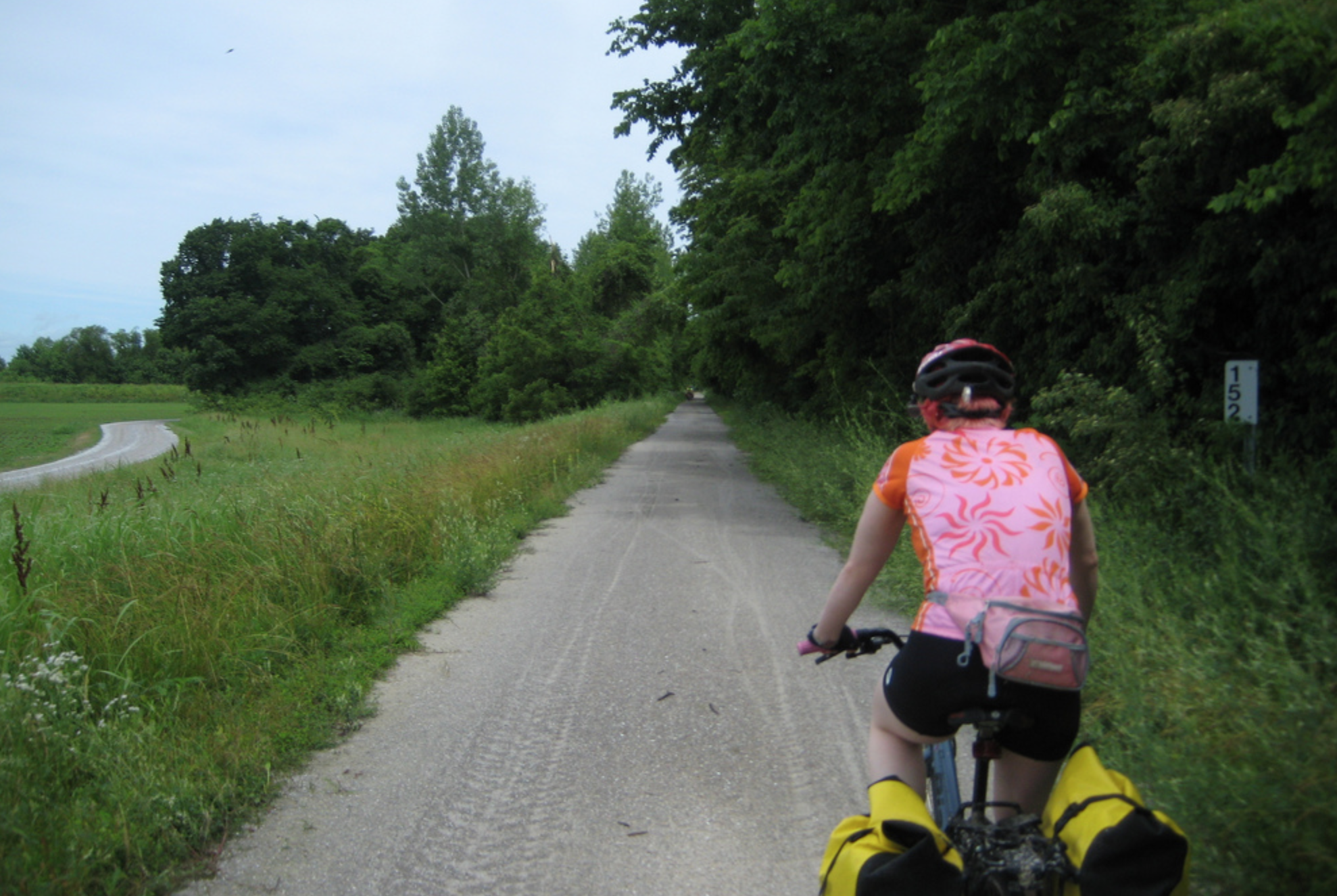 An amazing recreational trail stretches across most of the state of Missouri – it's a wonderful way to experience much of the Missouri River valley and the route of the Corps of Discovery, whether you're a walker, biker, nature lover or history buff.
Katy Trail is America's longest "rails-to-trails" project at 240 miles, spanning from Machens, northwest of St. Louis, to Clinton, southeast of Kansas City. Its relatively flat topography is ideal for hiking, running, or cycling on just about any type of bike. Horseback riding is also allowed on a 35-mile section from Sedalia to Clinton. The trail's surface is packed crushed limestone. There are 26 trailheads and four fully restored railroad depots along the way. This long, winding trail of beauty and versatility is also a very unique Missouri State Park.
To learn more about Katy Trail State Park, go to:
https://mostateparks.com/park/katy-trail-state-park
.
Last updated: June 1, 2018