A Steward of America's Most Important Cultural Resources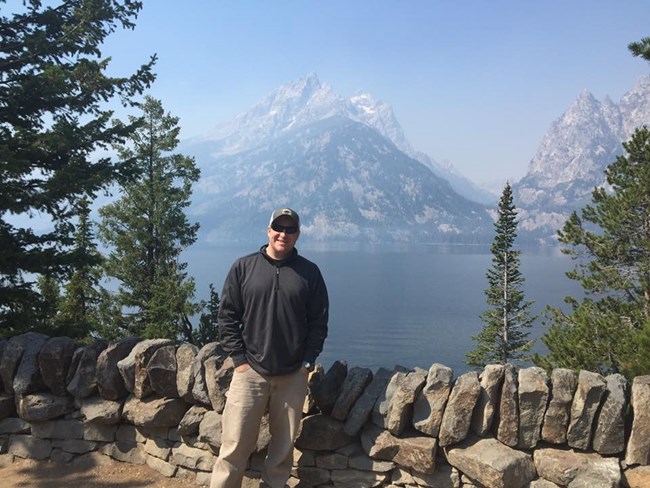 What is your job title?
Josh Kleinman, Cultural Resource Specialist, DSC Transportation Division
What experience and education do you have?
I have a BA in Anthropology from the University of Redlands (2007) and a MA in Anthropology/Archeology from Northern Arizona University (2010). During my time in school and in the private sector, I performed research and fieldwork on prehistoric trade to and from the Channel Islands in Southern California. My grad school research explored prehistoric migration in the Southwest United States by tracking technological changes in pottery construction.
I've worked for NPS for nine years. Prior to coming to DSC, I worked at the Flagstaff Area National Monuments (WACA, SUCR, WUPA) as the planning and compliance program manager. During grad school and shortly after, I was an archeological technician at Montezuma Castle and Tuzigoot National Monuments as a STEP and TERM employee.
What is a typical day like?
One of greatest aspects of our job is that every day presents new opportunities, new parks, or new concepts that we get to learn or adapt to. Many times I am helping a park navigate their National Environmental Policy Act (NEPA) and Section 106 of the National Historic Preservation Act (NHPA) compliance needs for a project, facilitating communication among many team members, managing contracts, or traveling to a project area to see how a project may, or may not, affect resources.
What career advice would you give to someone who wants to follow a similar path?
A lot of people do not begin their careers thinking they will be a compliance specialist, me included. However, I have always enjoyed helping or supporting people accomplish their goals or projects in a way that respects resources we are charged to protect through our Organic Act and the variety of natural and cultural resource laws and policies. Continue to learn from the many different subject experts you will interact with and always try to find ways to balance project goals.
What is one of the bigger projects you are working on and what about that project might surprise people?
We currently have a team of three in the Transportation Division helping Death Valley National Park recover from a large flood that occurred in 2015. The flood damaged or destroyed most of Bonnie Clare Road, the primary access to and from the historic Scotty's Castle. The flooding also damaged or destroyed all critical infrastructure and some of the buildings in the Death Valley Scotty Historic District. Our team is in the process of coordinating and consolidating the NEPA and NHPA Section 106 efforts of approximately 40 separate projects - that all cumulatively affect the historic district and natural resources - into two complementary and cohesive compliance packages. There are over 28 members on the team with representatives from DSC, DEVA, FHWA, PWR, and contractors.
Anything else you'd like to add ?
Surround yourself with people that are smarter than you. Here at DSC, this happens every day.
Last updated: June 13, 2017