Article
Italianate Style 1850s - 1880s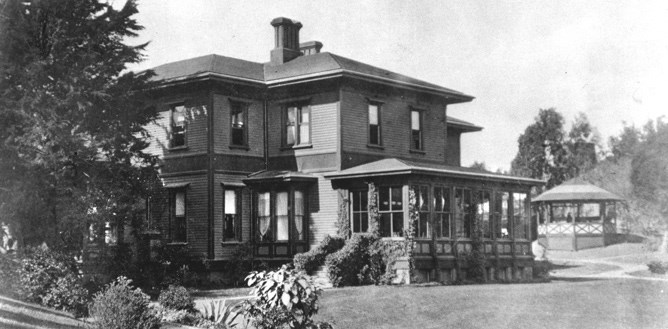 History of the Style
The Italianate style, most prevalent in America between the 1850s and the 1880s, was inspired by rambling, informal Italian farmhouses and Italian-style villa architecture. The Italianate style placed an emphasis on the vertical orientation of the building, as if someone was pulling the top of the building up, and as if the building was made of putty, as it stretched upwards, the windows and door frames became narrower and attenuated. The dominant characteristic of the Italianate style was the low, overhanging roof with decorative eave brackets; there was often much decorative detail applied to the building just at the roof line. The windows were accentuated with thick, decorative hoods and the front entrances were often highlighted with a tower, a cupola or a projecting porch.
Italianate buildings were more playful and decorative than the earlier Greek Revival buildings and their floor plans designs were often asymmetrical. This style's popularity spread quickly across the country, partially as a result of newly-available building pattern books. These books, once considered too costly to reproduce, were now less expensive so families and builders alike could use them as reference manuals in designing their own buildings.
Italianate Buildings at Golden Gate
While the civilian Italianate buildings in San Francisco were often wildly colorful and ornately decorated, the army's version of Italianate represented a more restrained and paired-down style. In both cases at the park - the Fort Mason Officers' Club and the Presidio Sutler's Building- the buildings were unique and not constructed from the standard army quartermaster plans. These two buildings were also originally constructed as residences and were both located in a highly visible part of their post.
The Fort Mason Officers' Club (Building 1), located on Franklin Street at Fort Mason, was originally built as the post's commanding officers' residence in 1877. This Italianate building has a hipped roof that extends past the buildings sides, with wooden decorated brackets. The windows are long and narrow and are outlined on all sides with thick moldings.
The Presidio Sutler's Building (Building 116) was built in 1885 as both a store and residence for the post's sutler, the man who sold goods and supplies to the soldiers. This building, located on Sheridan Road, has a hipped roof with a central, pedimented (triangular) element, decorative frieze under the roof line and a series of double pairs of multi-paned windows with decorative moldings. The building's design emphasizes its verticality.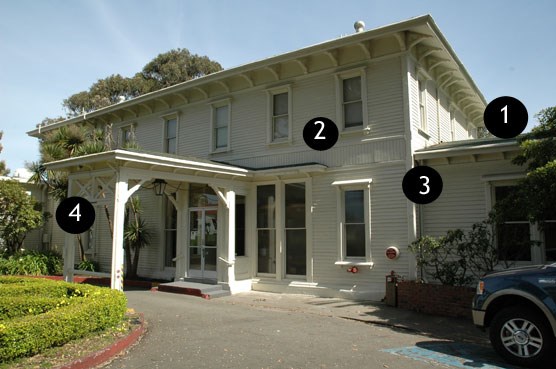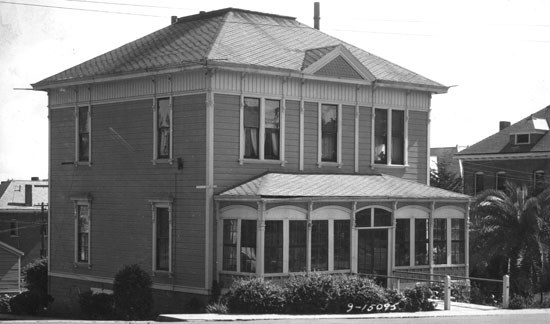 Last updated: August 15, 2019