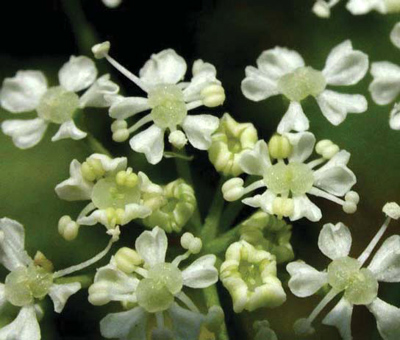 In the national parks, exotic invasives are plants that were deliberately or accidentally introduced to park lands by humans. These plants quickly reproduce and spread. They displace native species and alter ecosystem processes at local and landscape scales.
This project had two goals:
(1) to map the location, abundance, and distribution of 74 invasive plant species on the Arizona Wildlands Invasive Plant Working Group's species list (plus five additional species of interest/concern to Tumacácori National Historical Park (NHP) staff; and
(2) to rank the recorded species based on significance of impact, ability to become a pest, and difficulty of control using the Alien Plants Ranking System (APRS) (APRSIT 2001; AZ-WIPWG 2005).
Tumacácori NHP is located in the upper Santa Cruz River Valley of southern Arizona. The park comprises three units, each housing abandoned ruins of Spanish colonial missions. San José de Tumacácori and Los Santos Ángeles de Guevavi, established in 1691, are the two oldest missions in Arizona. The third unit, San Cayetano de Calabazas, was established in 1756. The park is approximately 146 ha (360 acres). Tumacácori, with 131.5 ha (325 acres), is the largest unit. Calabazas is 11 ha (28 acres) and Guevavi 2.83 ha (7 acres). The Calabazas and Guevavi units are located 15 km and 23 km SSE of Tumacácori, respectively.
The Santa Cruz River runs through the the Tumacácori unit. It supports a rich riparian habitat of cottonwoods and willows. The Juan Bautista de Anza National Historic Trail winds through the Tumacácori unit.