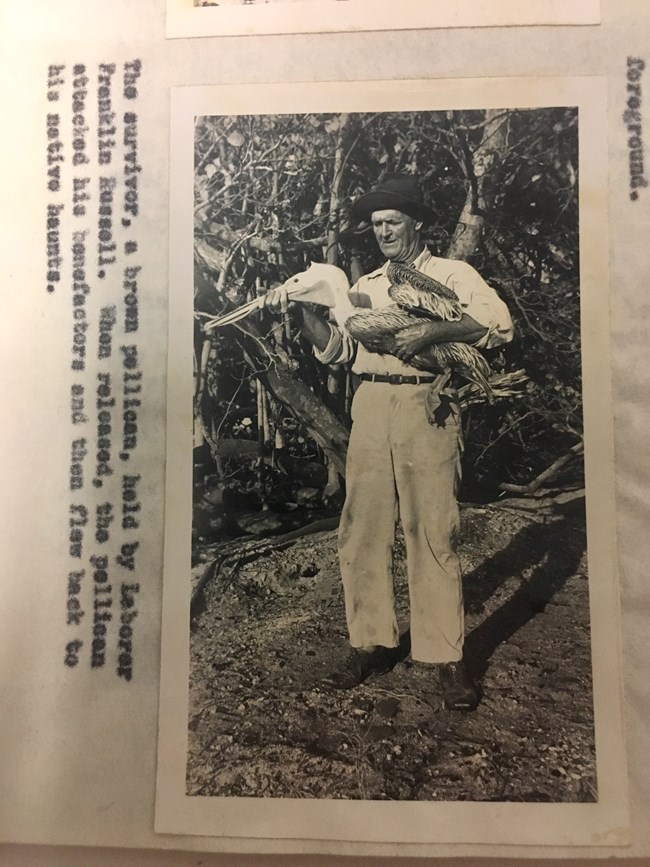 This internship has been an invaluable learning experience. The South Florida Collections Management Center (SFCMC) is a unique place to work because we manage collections for three national parks, one national preserve, and one national memorial. This summer I was primarily focused on cultural resource management records for Dry Tortugas National Park, which I prepared for digitization. This included indexing and preparing targets for eight linear feet of records to create greater intellectual control over the materials. The collection, whose earliest items are Works Progress Administration-era records from the 1930s, is incredibly rich and includes the founding documents for Fort Jefferson National Monument (which later became part of Dry Tortugas National Park, created in 1992), archeological records, construction notes and blueprints, photographs, and wildlife research data. As someone who has long adored our national parks it was incredible to work with these records and witness the birth of a national park, including the extensive research it entailed, the challenges early advocates faced, budding interest in wildlife research and protection, archeological discoveries of the 250+ shipwrecks that inhabit the park's waters, restoration efforts, and development of the park's operations. The project culminated in a two-day visit to Dry Tortugas National Park where I assisted the museum technician with annual inventory of museum collection items at Fort Jefferson, several of which are documented in the archives.
I am now creating initial documentation for Dry Tortugas archeological records that are not yet catalogued. These records provide extremely detailed information about archeological excavations at Fort Jefferson and include research proposals, field notebooks, artifact reports, grid maps, correspondence, and photo series. Archeological records are incredibly important to any national park's story and shape our understanding of the cultural and natural resources that sit beneath the surface, whether that's on dry land or the ocean floor!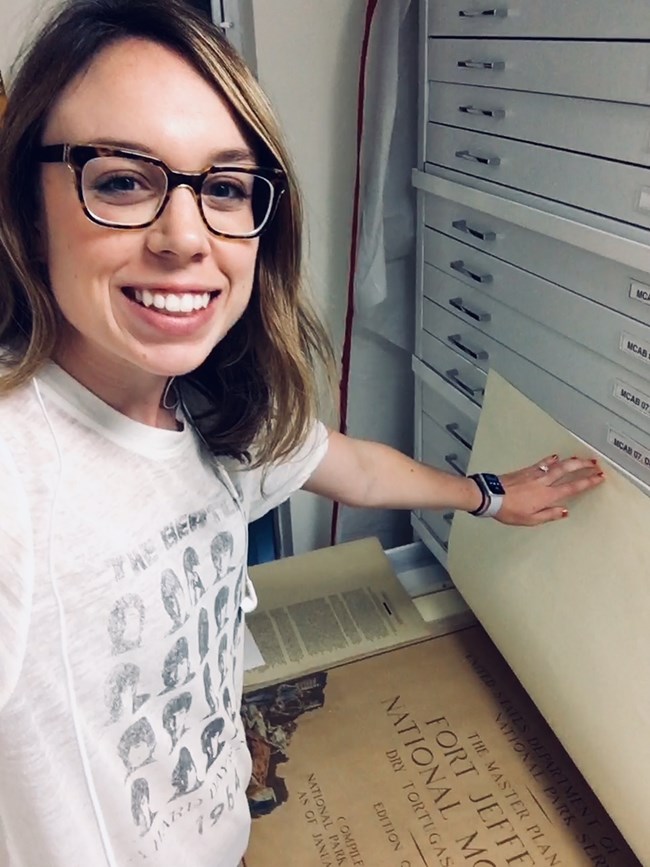 My experience at the SFCMC has underscored the importance of archives and records management and why we should continue to push for funding of digitization efforts. Once this collection is scanned, nearly 90 years of resource management records from Dry Tortugas National Park will become digitally accessible. These documents can help inform park rangers and site interpreters with visitor education and outreach, or perhaps they'll provide a future researcher with valuable wildlife data. In a society that obsesses over where we're going next, we sometimes forget to reflect on where we've been. It is my hope that increasing accessibility to our written record will help to guide and inform us as we move forward.
Caitlin Rivas
August 2018