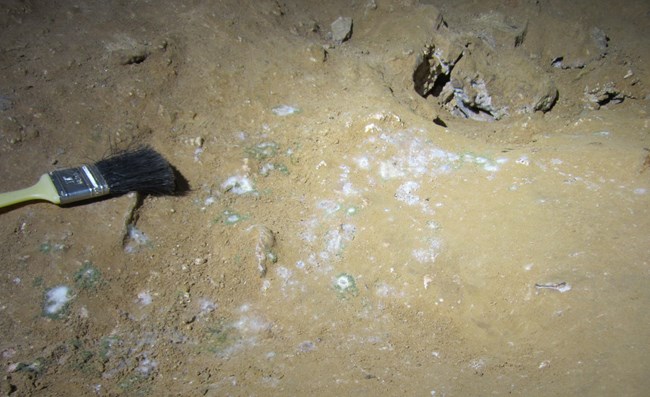 Submitted by Marc Ohms, Physical Science Technician

Wind Cave Bids Farewell to Candles
Starting in the 1970s, Wind Cave National Park has offered a ranger-led Candlelight Tour twice a day for the months of June thru August. The ranger and up to 10 visitors each carry a bucket with a candle for their light source. Although historically accurate and appealing to visitors, significant resource damage was occurring. Wax was leaking and dripping out of the buckets and being deposited throughout the route. Many efforts were made over the years to clean the wax from the cave, but every year more accumulated. The wax is nearly impossible to remove from hard surfaces, and to add insult to injury, the wax grows mold.