Cave Research Foundation Volunteers Continue to Document Cave and Karst Features
Submitted by Kayla Sapkota, Cave Research Foundation
for Inside Earth Newsletter, Summer 2017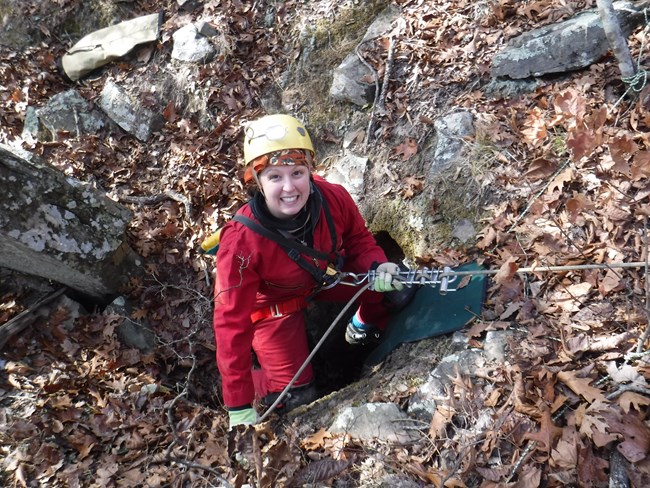 Biological Inventory and Cartographic Survey in the Buffalo National River
Volunteers with the Cave Research Foundation have continued their efforts to document caves and karst features in Buffalo National River. After a busy fall and winter season—hosting the Cave Research Foundation National Meeting and a bio-speleology group from Texas A&M of Galveston for a week, as well as working with local winter bat survey crews—expeditions returned to a more normal pace in the first half of 2017.

During the cooler months of January through March, teams focused on visiting caves that needed revised location and description information in the database (i.e., caves that were reported decades ago but not visited in some time). In the spring, when river water levels were acceptable, four crews performed biological monitoring and cartographic surveys of several caves on the lower portion of the Buffalo National River; a crew also floated to multiple caves over a several day period on the middle portion of the river, enlarging the focus areas. Summer activities, which began May 16th and will last through August 15th, will be focused on the continued survey and resurvey of portions of Fitton Cave, Arkansas's longest cave. Due to management policies related to bat usage of this cave, teams are limited to this three-month period for cartographic surveys each year. This project incorporates survey notes dating back decades but also requires that some areas be resurveyed. Each year, progress is made toward a complete, high-quality cave map.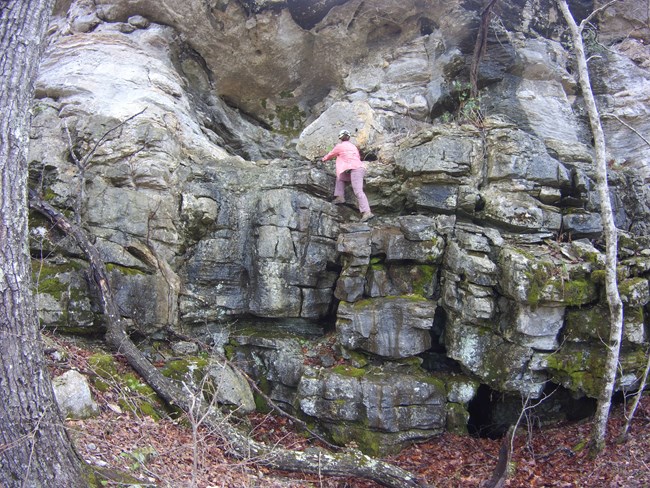 Also of note are the education-related efforts of instructing new volunteers (often undergraduate or graduate students) in the processes of biological identification and reporting, cartographic survey of caves, digital map-making, and trip reporting.
For the period January 2017 through May 2017, over 150 cave/karst features were visited, with 54 of those being new to the Buffalo National River Cave Database. Additionally, more than 900 field hours and 21,000 miles were contributed to the project by volunteers during this 5-month period. These hours do not include travel to the field station, database entry, trip planning, or individual cartographers' efforts at home.
Series: Inside Earth – NPS Cave & Karst News – Summer 2017
Last updated: April 23, 2020