Ona Judge's Escape to Freedom
"...for I knew that if I went back to Virginia, I should never get my liberty." Ona Judge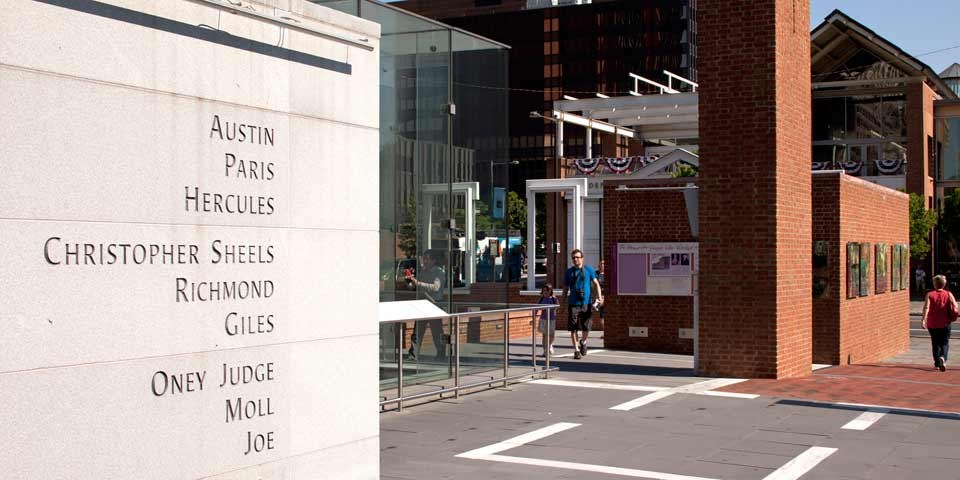 On May 21, 1796, enslaved maid Ona Judge seized her freedom from the President's House in Philadelphia while George and Martha Washington ate dinner. Ona had just learned that Mrs. Washington planned to give her as a gift to her granddaughter, Eliza Custis Law.

In an 1845 interview published in the abolitionist newspaper The Granite Freeman (May 22, 1845), Ona says, "Whilst they were packing up to go to Virginia, I was packing to go, I didn't know where; for I knew that if I went back to Virginia, I should never get my liberty. I had friends among the colored people of Philadelphia, had my things carried there beforehand, and left Washington's house while they were eating dinner."

After Ona escaped from Philadelphia, Washington attempted to recapture her. He found out where she was when Elizabeth Langdon, daughter of Senator John Langdon and a friend of Martha Washington's granddaughter, happened to encounter Ona in Portsmouth, New Hampshire. Langdon informed Washington and the President requested Treasury Secretary Oliver Wolcott's assistance in apprehending Ona. Wolcott in turn contacted Joseph Whipple, collector of customs in Portsmouth, requesting that he apprehend Ona and send her back.

Whipple spoke with Ona, asking her to board a ship to return to a life of enslavement. She tried to negotiate with Whipple, saying that she would return if she could be freed upon the deaths of her owners. The Washingtons refused that offer, and Ona did not show up to board the ship. Whipple wrote to Secretary Wolcott, telling him that he was not able to apprehend Ona.

Two years later, Washington asked his secretary and nephew, Burwell Bassett, Jr., to seize Ona and her child, born since her escape. Bassett confided his intentions to Senator Langdon but this time either the Langdons or someone in the Langdon's household sent a warning to Ona. She escaped yet again and fled the town with her child.

Ona experienced poverty and hardship without regret. In The Granite Freeman interviewer Reverend Thomas Archibald asked Ona about her decision to seize her freedom. "..she gives two reasons, first, that she wanted to be free; secondly that she understood that after the decease of her master and mistress, she was to become the property of a grand-daughter of theirs, by name of Custis, and that she was determined never to be her slave." Ona told Reverend Archibald, "No, I am free, and have, I trust been made a child of God by the means."

However, under the Fugitive Slave Law of 1793, Ona would remain a fugitive until her death in 1848. She lived out her years in New Hampshire, where she married a free black sailor named Jack Staines and had three children, who all died before her. Look for Ona Judge's name on a wall at the President's House Site, along with the names of eight other enslaved people who lived and worked there. Then find the footsteps embedded in the ground, representing Ona Judge's flight to freedom.

Last updated: December 11, 2018