How to Help Bats Threatened by White-nose Syndrome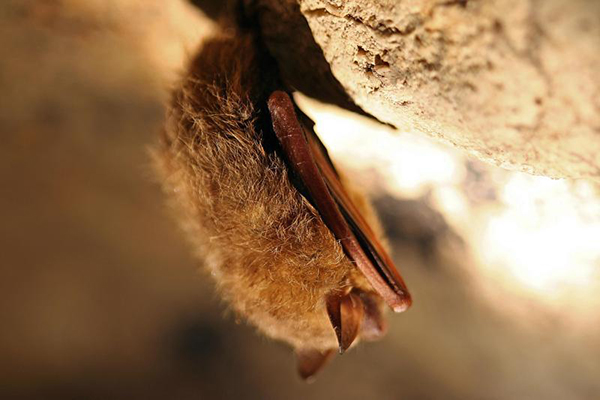 Several species of insect-eating bats face a serious threat to their survival: white-nose syndrome (WNS). Learn all about WNS and how it has killed millions of bats in North America since 2006. Everyone can take steps to help bats survive. Scientists have not yet found a cure for this disease, so it's important to slow the human spread of the fungus that causes WNS. Also, we need to give bats safe, undisturbed places to hibernate and raise their young.
Active, frequent cavers should familiarize themselves with the WNS decontamination procedures. 
Making sure you don't spread P. destructans into new areas is one of the most important things you can do to help bats. But there are other ways individuals can help protect and conserve bats:
Stay out of closed caves. Park managers close caves to protect hibernating bats and maternity colonies.
Report dead/injured bats to park personnel. To protect yourself and bats, never touch or pick up a bat. Although WNS does not cause illness in humans, a small percentage of bats can be infected with other dangerous diseases, such as rabies.
Learn more about WNS.

This 

video series

 explains in detail all of the different aspects of WNS.

Get involved.

 A number of organizations work to conserve bats. They offer opportunities, such as events and activities, to work on behalf of bats. 

Whitenosesyndrome.org

 has an extensive list of groups working together to fight WNS.  
Fun Fact:
Bats generally live 5-15 years, and they usually birth just one pup per year! 
Last updated: December 8, 2017