Horses Early in the Lewis and Clark Expedition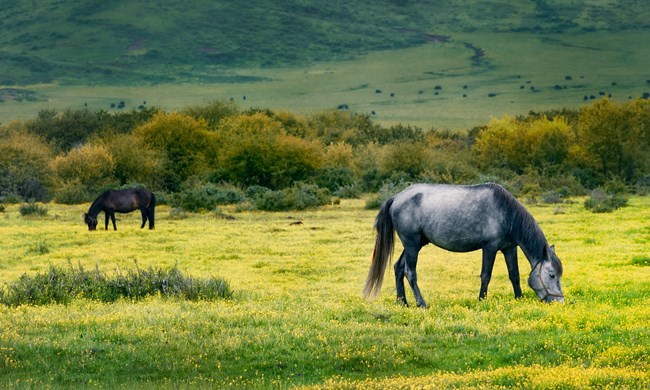 "When beginning the Expedition in May 1804, did the Corps take any horses with them?"

Most people would quickly answer "nope," thinking that horses wouldn't appear in the Expedition story until the crossing of the Rocky Mountains. But it does appear, by carefully reading the journals, that two horses were a part of the Expedition from nearly the very beginning.

Joseph Whitehouse wrote on May 21, 1804, the day the men departed from St. Charles, "two of our men Stayed at St. Charls in order to come on with the horses".

And William Clark wrote five days later, "Set out at 7 oClock after a heavy Shour of rain (George Drewyer & John Shields, Sent by Land with the two horses with directions to proceed on one day & hunt the next).

In addition to being used for hunting, it's likely that Captain Lewis could have used one of the horses as he explored the terrain along the banks of the Missouri, which he often did, studying the wildlife and plant life.
Last updated: November 15, 2018