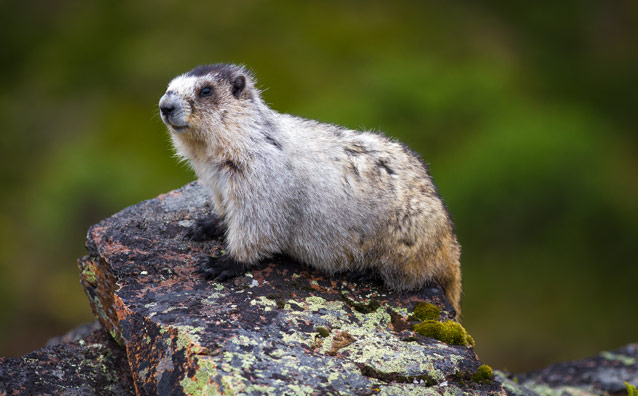 Hoary marmots are large rodents that live mainly in alpine areas.

Their loud, clear warning calls are a common sound in mountainous regions. Marmots are burrowing animals and their lifestyles revolve around their burrows. They live in loosely formed colonies made up of small family units (a pair of adults and their offspring). Colonies usually occur as "neighborhoods" of two or more family-based colonies.

Marmots live in areas that provide good subsurface protection, escape from predators, food supplies, and relief from annoying insects. These areas often occur at high elevations near cliffs and rocky outcrops, and at the base of talus slopes.