Article
Historic Fort Steuben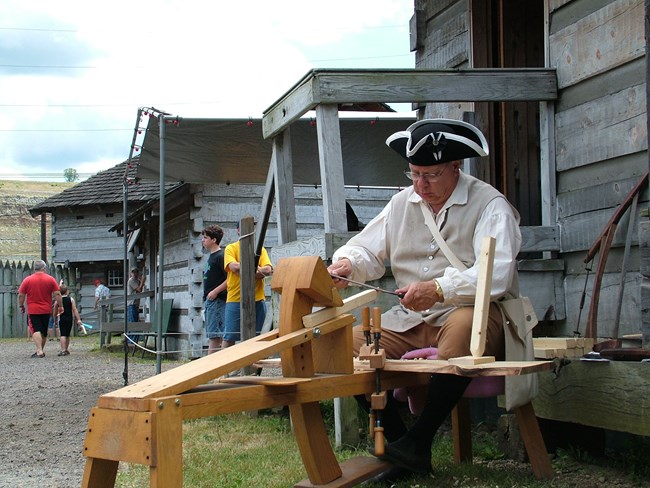 Approximately 80 miles down the Ohio River from Pittsburgh,
Meriwether Lewis
and his initial party passed by Fort Steuben, one of the early military installations of the western frontier.
Built in 1786, the fort protected the surveyors of the Northwest Territory — land that would become the states of Ohio, Indiana, Michigan, Illinois and Wisconsin. They were in danger from irate squatters who were being evicted from their homesteads as well as from Native Americans who were threatened by these newcomers.
Although the original fort was gone by the time the Corps of Discovery was established in 1803, Captain Lewis does mention the town of Steubenville in his September 6, 1803 journal entry. After using the keelboat's sail for more than two miles down the Ohio, the men again became stuck near here on a riffle and Lewis was required to hire a team of oxen to pull them downstream. The party camped about 1.5 miles outside of Steubenville.
You'll find a display at Fort Steuben dedicated to the Corps of Discovery, along with eight historic buildings, an herb garden, the 1801 federal land office, an amphitheater, museum gift shop, and visitors' center. The fort is open daily, May through October. For full details, go to:
www.oldfortsteuben.com
.
Last updated: July 9, 2019