High Numbers of Whales Washing up on Bay Area Beaches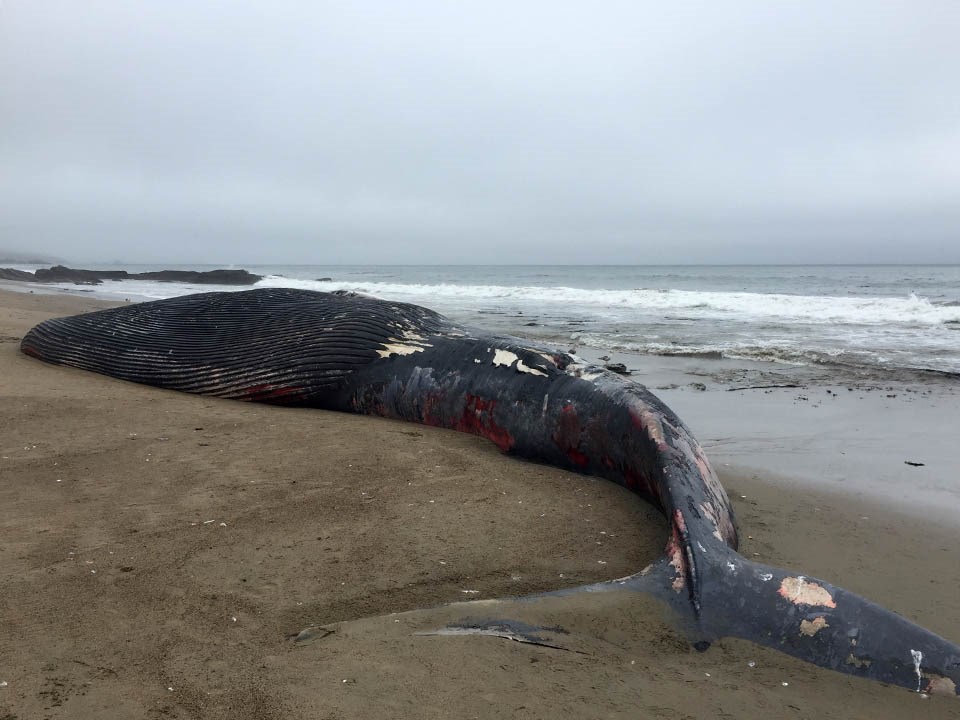 June 2018 - No, it's not your imagination, the Bay Area has seen a large number of dead whales on its shores over the last three months.
Three whales have washed ashore at Bay Area national parks alone: a gray whale calf and a juvenile blue whale stranded at Point Reyes National Seashore, and an adult gray whale stranded in the Golden Gate National Recreation Area. The cause of death for the gray whale calf was orca predation, but the blue whale died as a result of a ship strike and the adult gray whale likely died after becoming entangled with fishing gear.
A total of two fin whales, five gray whales, and one blue whale have been necropsied by biologists from The California Academy of Sciences and The Marine Mammal Center. Sadly, six of these whales likely died as a result of these kinds of negative human interactions.
The population of gray whales along the West Coast have recovered from historical whaling activities and were removed from the endangered species list in 1994, but the blue whale (the largest animal ever known to live on Earth) and the fin whale have struggled to recover and are still listed as federally endangered species.
Learn more about how scientists use whale autopsies to understand not only what happened to each animal, but to also try to protect whales from future harm and to learn more about what's going on in our oceans in this podcast from the Marine Mammal Center.
Last updated: June 29, 2018