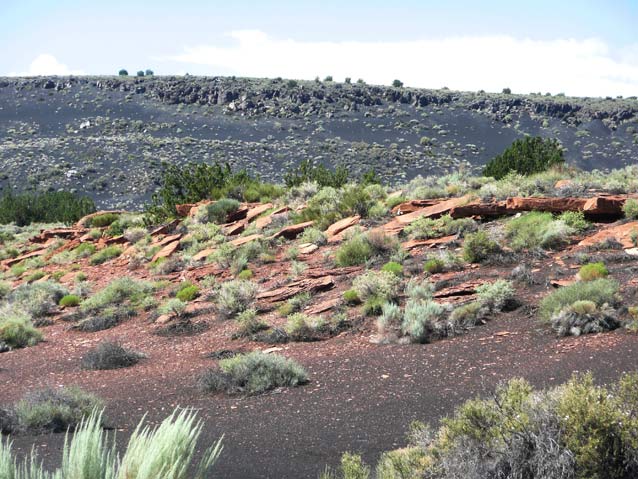 Evidence of human use in the Wupatki NM (WUPA) area dates back to the 1100s A.D., when ancestral Puebloan people settled the area. Later, Navajo sheepherders and Anglo ranchers used the springs to water their stock. When WUPA was established in 1924, the National Park Service (NPS) developed Wupatki Spring to supply water for the visitor center and employee housing. Flow from the spring declined steadily through the 40s and 50s, and ceased in 1959.
Peshlaki (Navajo word for "cottonwood") Spring continued to be used by Navajo sheepherders. Because  little human activity occurred here, Peshlaki Spring remained among the few reliable sources of surface water for wildlife within the monument over the last 130 years.
Heiser Spring was named for a ranch family who homesteaded at the spring from 1912 until 1915. During the Great Depression in the 1930's, the spring was developed to supply water for a Civilian Conservation Corps labor camp. After the NPS purchased the Heiser Homestead tract in 1950, the spring was further developed as a water supply for a nearby NPS maintenance shop and cluster of employee housing trailers.
During the 1980s, the NPS phased out operations near Heiser Spring and removed most of the structures. The 2002 General Management Plan for WUPA proposed that native riparian vegetation and surface water be restored at Heiser Spring for wildlife. After analysis however, it was determined that the water table had dropped so low in the area of the spring, it was doubtful that any water would seep or flow at the surface. The park still decided to remove all remaining water diversion structures and attempt to establish a small area of riparian vegetation to enhance wildlife habitat in the area.