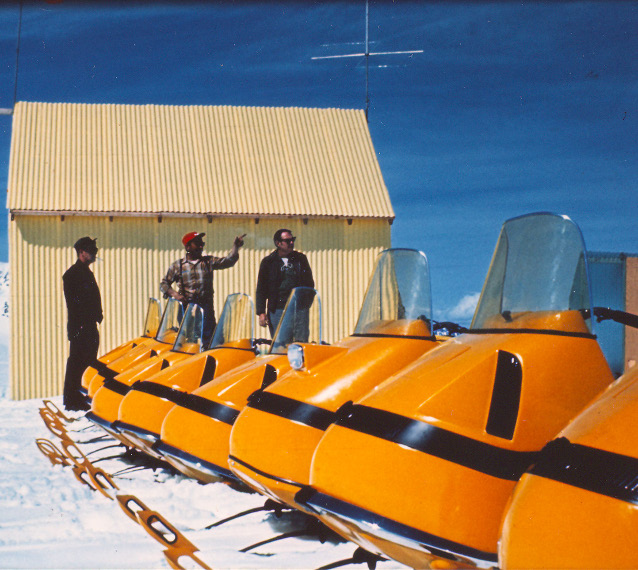 In the spring of 1970, The Fish House News advertised round trip tickets from Seward to the Harding "Ice Cap" for $15.00 per person. Jackie and Joe Stanton, owners of Harbor Air, and Jim Arness of Nikiski partnered to provide this unique sightseeing experience. Ten Ski-Doos and three Ski-Boose awaited visitors on top of the ice field where they could be rented for $7.00 an hour.
"The emergency hut is well stocked and furnished at this time and will take care of as many as 20 people 'cosily.' There is a cooking stove as well as a heating stove (FHN 1970)."
The camp consisted of a 10' x 18' emergency hut constructed of corrugated plastic mounted on skids and an outhouse. The camp operator and mechanic, Arland Zimmerman, and his son Gary, remained on site during much of the summer and welcomed visitors with winter boots as they stepped off the plane. Visitors typically spent two hours on site where activities included snowmachining, skiing, and snowshoeing.