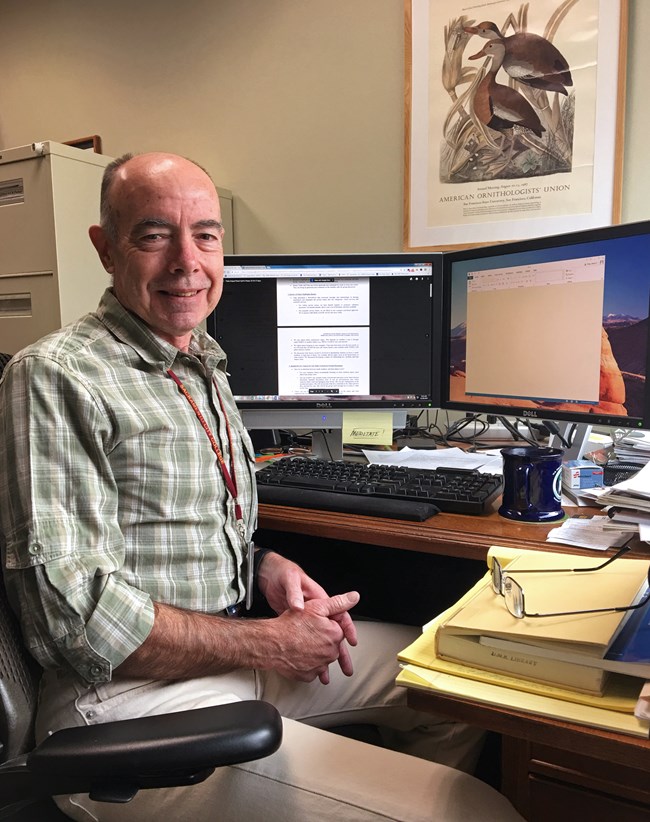 On long voyages far from home, National Park Service employee and Navy veteran Jim Haas said he often looked to the stars for comfort and inspiration.
"Out on the open ocean at night you could step out on the bridge wing and look up, and on a clear night the sky was like nothing you could ever see on land. It was so intense it was almost magical."
Haas chatted with communications specialist Julie West of the Natural Sounds and Night Skies Division about his years of service in the Navy on board ships near and far from home under starry skies.
The National Park Service is proud to commemorate the service of America's veterans, and shine a light on those, like Haas, who are NPS employees. Haas is currently Chief of the Resource Protection Branch of the Environmental Quality Division in the Natural Resource Stewardship and Science Directorate in Fort Collins, Colorado. From standing night watch to weathering storms, the Navy gave Haas a gamut of adventures and skills for navigating life both on and off duty.