There's Never A Dull Moment Helping Parks Plan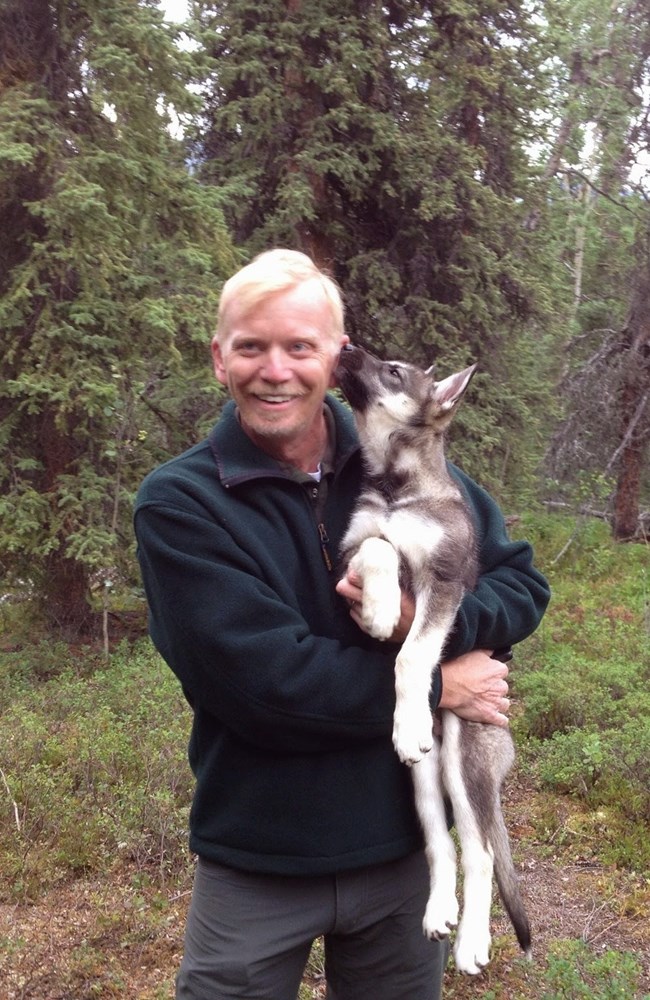 What is your job title?
Greg Jarvis, DSC Planning Division Project Manager, Natural Resource Specialist
What experience and education do you have?
The National Park Service has been my career. I've worked for NPS for 28 years and have a bachelor's degree in Geology from the University of Illinois. In order to get my foot in the door, my first NPS job was in the supporting mailroom operations. Through the years I have had the opportunity be part of many projects and in many roles from planning technician to natural resource specialist to a senior project manager. These experiences have given me the chance to develop a great number of relationships with people throughout the national park system.
What is a typical day like?
From day-to-day I'm never quite sure what I'm walking into. I am part of a wide variety of projects from developing a cave management plan for Mammoth Cave National Park, preparing plans for lowering water levels at Lake Mead, to developing a trail management plan for Petroglyph National Monument. All of these projects are working to protect resources while providing for visitor enjoyment. I also support a number of parks in developing resource stewardship strategies. Over the years I've been able to work in many national parks and this has allowed me to experience more geology than I would have ever experienced in any other job.
Because I'm a generalist, I get to learn a little about a wide variety of topics. I have the opportunity to represent the NPS in partnerships working with experts from across the country on topics such as cave management to California condor biology. The range of projects we are privileged to work on is humbling and the knowledge of the subject matter experts within and outside the parks is incomparable.
What career advice would you give to someone who wants to follow a similar path?
Try to get some experience around what interests you by volunteering. That can require persistence so that you are able to find the right opportunities, but if you can approach things with an open mind and a good attitude, you'll be surprised at what you may discover. You should also consider talking with someone who is already established in your field of interest. Their experience and insight may give you some of those "aha" moments that will help you achieve your goals. Most of all find something you enjoy and can have fun doing.
What is one of the bigger projects you are working on and what about that project might surprise people?
I'm really excited to be working on the reintroduction of California condors in the Pacific Northwest at Redwood National and State Parks. This project is in collaboration of the National Park Service, the U.S. Fish and Wildlife Service and Yurok Tribe. Many people are surprised to learn that condors once ranged up the coast of Northern California, Oregon and Washington. Lewis and Clark described the birds while they wintered at the mouth of the Columbia River. The challenge of the condor is a story I've followed since I was in college in the early 80s when the population of animals was down to 22, now there are more than 450.
Anything else you'd like to add?
Try to keep an open mind in your endeavors. In other words, don't judge a book by its cover! Sometimes some of the smaller, more remote projects can prove to be more interesting than you initially anticipate them to be.
Last updated: June 13, 2017