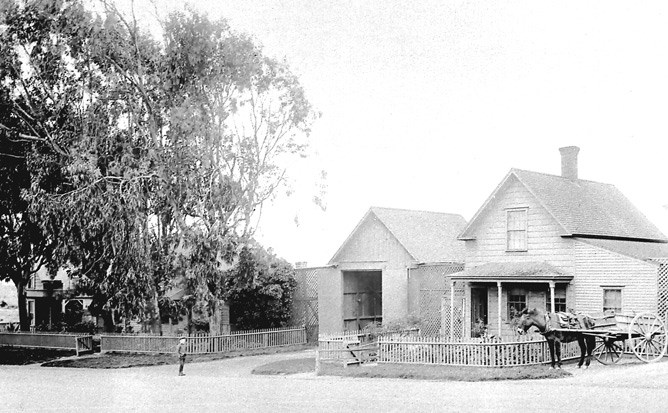 History of the Style
The Greek Revival style, popular in American during the 1830s through to the 1860s, was inspired by the classical Greek temple. During this time, Americans were fascinated by all things classical, Roman and Greek. Many viewed their country as the natural heirs to the ancient Greeks, who invented democracy and it became very popular to be associated with ancient Greek concepts. Responding to this new interest, early 19th century American builders began to turn all different types of buildings, including banks, offices, churches and mansions, into little Greek temples. Builders and carpenters now constructed boxy, rectangular-shaped buildings with emphasized pedimented roofs (where the triangular shape is very pronounced), projected front entrances or porches, supported by the all-present Greek columns. Greek Revival was not just for large-scale, public buildings; in less prominent buildings, like small homes and farm houses, builders used fewer columns but still placed an emphasis on the triangular shape of the front entrance with the side wing of the house.
Greek Revival Buildings at Golden Gate
The park's oldest U. S. Army buildings are wood-frame, Greek Revival barracks and residences, built at the Presidio and Fort Mason during the Civil War. These simple and functional buildings were inexpensive to build. The Greek Revival style, with its emphasis on clear shapes, clean building lines and its lack of adornment made it a particularly well-suited to a newly emerging military post.