Gratz Street Rowhouses, Pennsylvania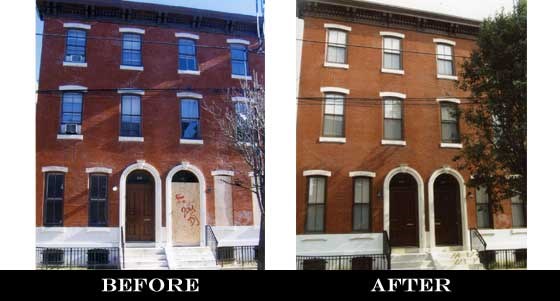 Twenty-nine low-income housing townhouses rehabilitated using the Federal Rehabilitation Tax Credit in the Lower North Philadelphia Speculative Housing District. The projects, which have been certified LEED Platinum, reverse some renovation work done 20 years ago when they were converted to Section 8 housing.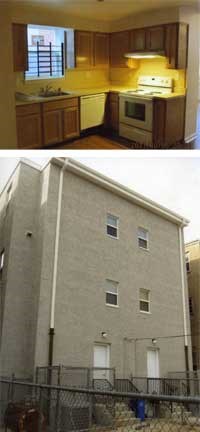 Although few historic interior features remained the project's outset, the rehabilitation of these buildings, which included masonry repair and code upgrades, has helped to revitalize a neighborhood that had suffered from neglect. Sustainable features include Energy Star appliances, new insulation, and high-efficiency plumbing, while native landscape plantings and run-off swales help prevent flooding and enhance the streetscape.
Last updated: October 12, 2017