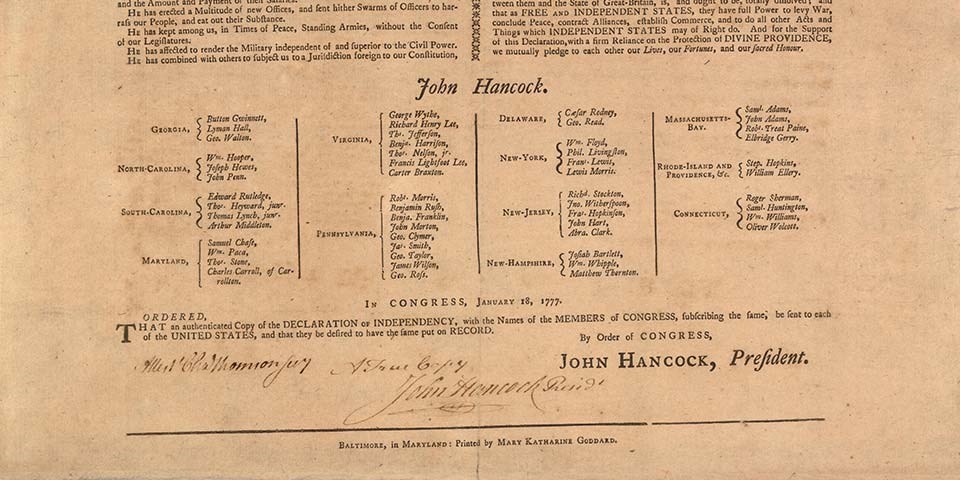 From December 20, 1776 to March 4, 1777, Congress was in session in Baltimore, Maryland. After the American victories at Trenton and Princeton, Congress ordered an authenticated copy of the Declaration of Independence printed with the names of the signers. On January 18, 1777,
Mary Katharine Goddard
printed these broadsides and the Congress sent copies to each state. This was the first time that the names of those who signed the Declaration were made publically known.
The Extant (Existing) Documents
There are only 9 known Goddard broadsides.
At Independence National Historical Park, journey to...
Visit Franklin Court's printing office to learn about the process of creating broadsides. Printed copies of the Declaration are also available for purchase.