Robyn Henderek - Grand Canyon National Park, Arizona, 2016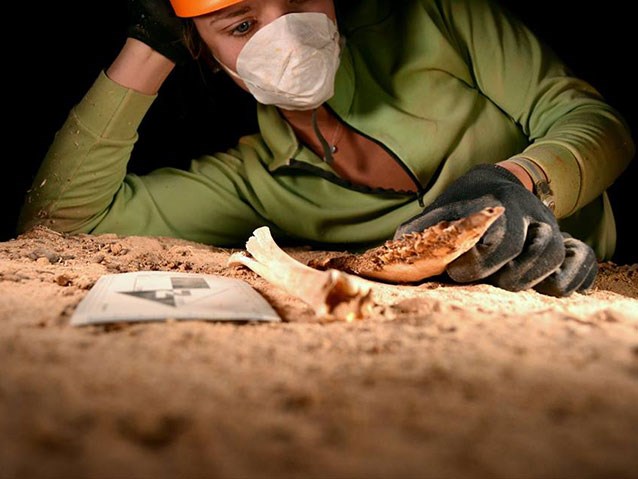 During her GIP internship at Grand Canyon National Park, Robyn significantly contributed to the park's cave paleontological inventory by collecting spatial and abundance data of artiodactyl (hooved mammals) and other fossils in remote cave systems. Robyn also analyzed the association between archeological Split Twig Figurines from the middle to late Archaic culture, and fossils of the extinct Harrington's mountain goat, which allowed her to correlate the exact ages of the figurines to a climate model from the Late Holocene. She also created 3D models of these paleontological and archaeological resources.
Learn About GIP Opportunities
For more than 20 years, the Geoscientists-in-the-Parks program has been placing talented college students and recent graduates in parks to gain on-the-ground work experience while completing important natural resource science projects for the National Park Service.