Geoscientists-in-the-Parks: Hydrologic Technicians
Taylor Blumenstein and Tae Wan Kim – Mount Rainier National Park, 2016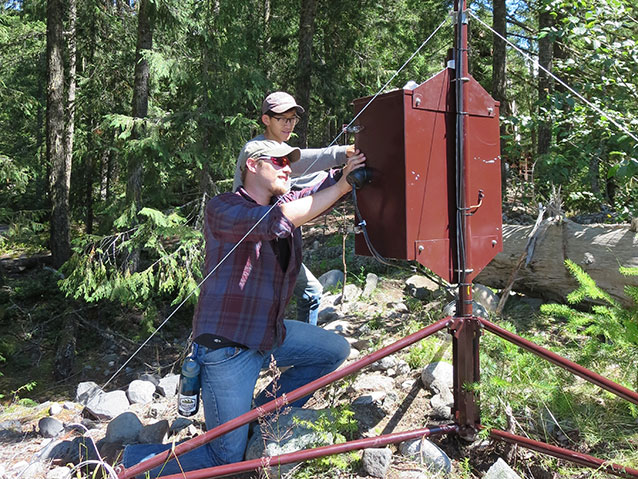 GIP interns Taylor and Tae worked under the supervision of Park Geologist Scott Beason to examine the hydrologic hazards at Mount Rainier National Park. They completed a topographic survey of Tahoma Creek at the Tahoma Creek Bridge to help determine the volume of sediment to remove from the river. Because of excess sediment accumulating over time in the river, this area is experiencing high rates of aggradation — that is, riverbeds are rising by as much as 6 feet a year and the data collected by the GIPs will aid in designing dredging operations that will mitigate future bridge and road washouts. Taylor and Tae did reconnaissance work for soundscape and video feeds to detect outburst floods and debris flows at the terminus of the South Tahoma Glacier. They also assisted in installing two real-time solar-powered stream gages on the Nisqually and White Rivers to collect real-time hydrologic data to monitor the river for outburst floods.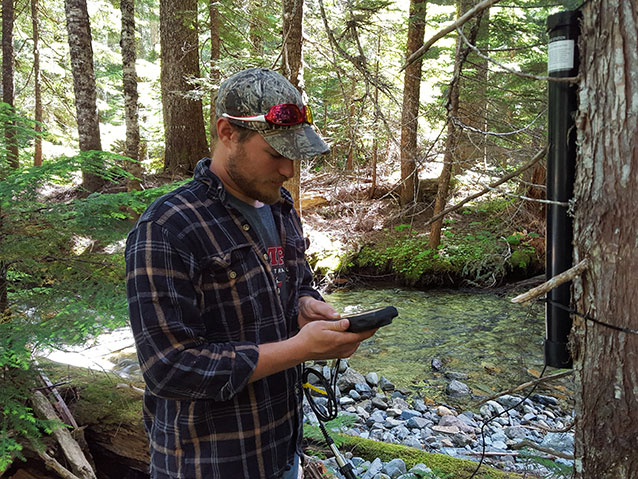 Learn About GIP Opportunities
For more than 20 years, the Geoscientists-in-the-Parks program has been placing talented college students and recent graduates in parks to gain on-the-ground work experience while completing important natural resource science projects for the National Park Service.
Last updated: December 22, 2016