Geoscientists-in-the-Parks: Geologic Resource Assistants
Megan Norr and Jacob Thacker - Yellowstone National Park, 2016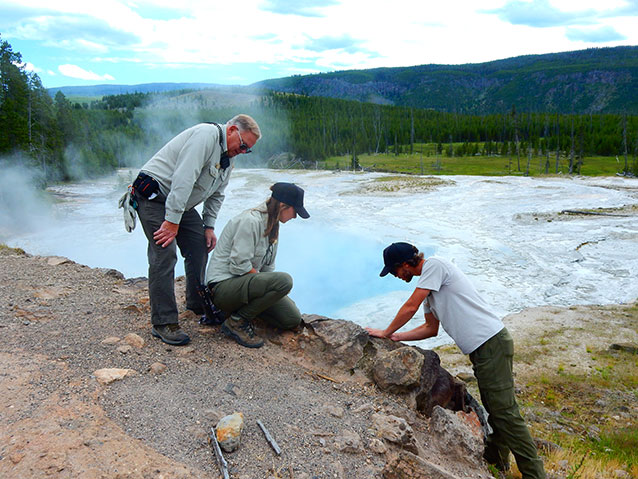 Megan Norr and Jacob Thacker, GIPs at Yellowstone National Park spent six months working on a variety of high priority geology projects. During the early part of their internships Megan catalogued over one hundred Cambrian fossils and cuttings, and Jacob curated thin sections, grain mounts, and rock specimens from the park's EarthScope Plate Boundary Observatory borehole drilling project. These materials are archived in the Yellowstone Heritage and Research Center, an affiliate of the National Archives. In addition to these projects, Megan monitored the park's thermal features, audited research permits, conducted thermal assessments, and inventoried archival material from the Old Faithful geology office. Jacob's projects included stream gauge measurements, conducting resource impact assessments, editing geologic wayside exhibits and public outreach materials, and undertaking thermal assessments for constructing needed infrastructure such as parking lots in thermal areas in the park.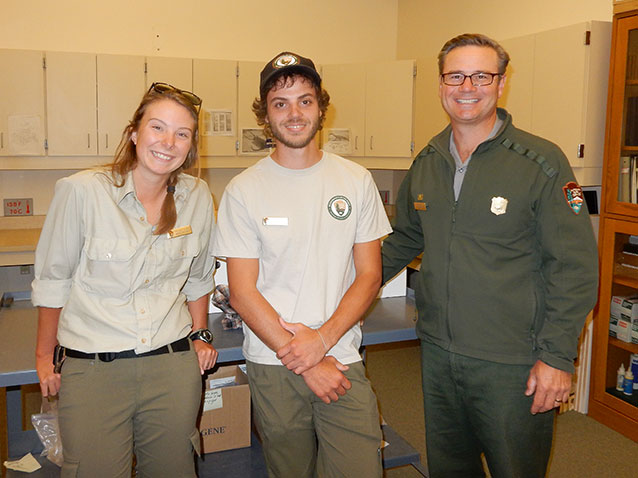 Learn About GIP Opportunities
For more than 20 years, the Geoscientists-in-the-Parks program has been placing talented college students and recent graduates in parks to gain on-the-ground work experience while completing important natural resource science projects for the National Park Service.
Last updated: June 16, 2020