In honor of the 50th anniversary of the National Trails System four special dogs, the Lewis and Clark Pups, will travel in the paws of their ancestor Seaman, dog of Meriwether Lewis. The pups will travel more than 3,700 miles to complete their mission to commemorate and protect the
Lewis and Clark National Historic Trail
. As they make their stops they will be reporting back in on their adventures. Follow Rocky, Harper, Dakota, and Keelie on their adventures at the
Newfie News Blog
.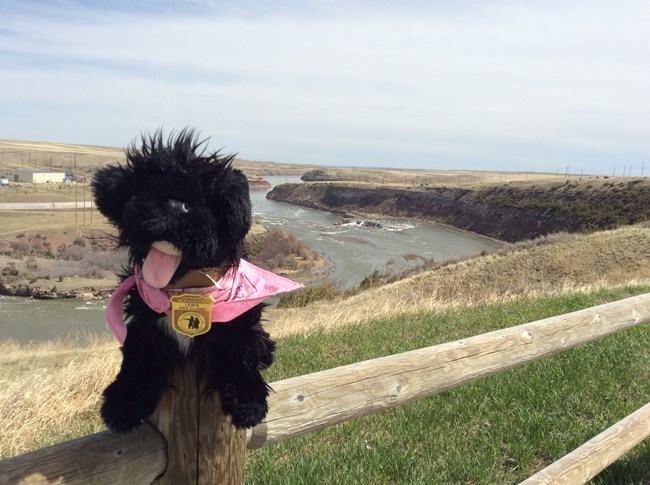 Hi everyone! Today, I visited
Giant Springs State Park
which encompasses all of the falls that the Corp of Discovery portaged in 1805.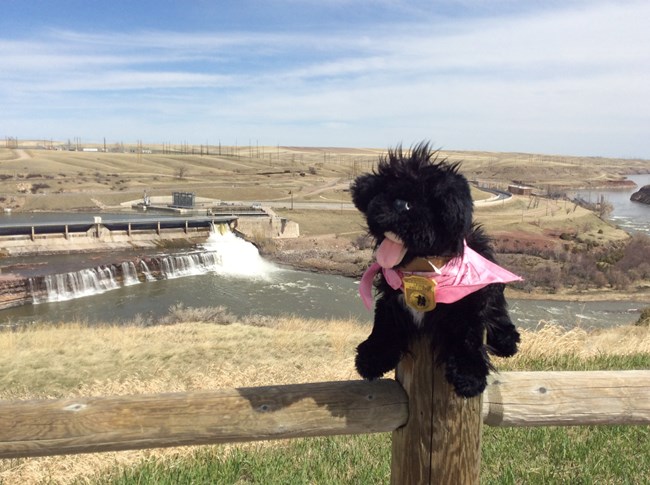 Only four of the five Falls are visible today -- Colter Falls, the shortest of the falls, is now covered by Rainbow Reservoir.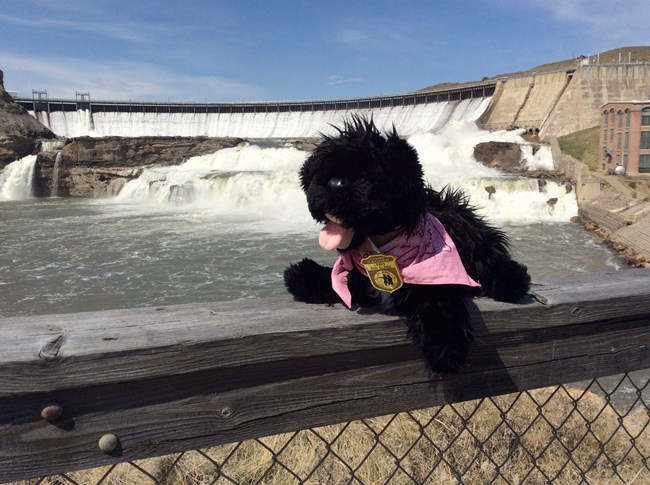 On my trips to the various falls, which now have dams above them, I learned, not only the Lewis and Clark history but also the local history of the Electric City of Great Falls, MT.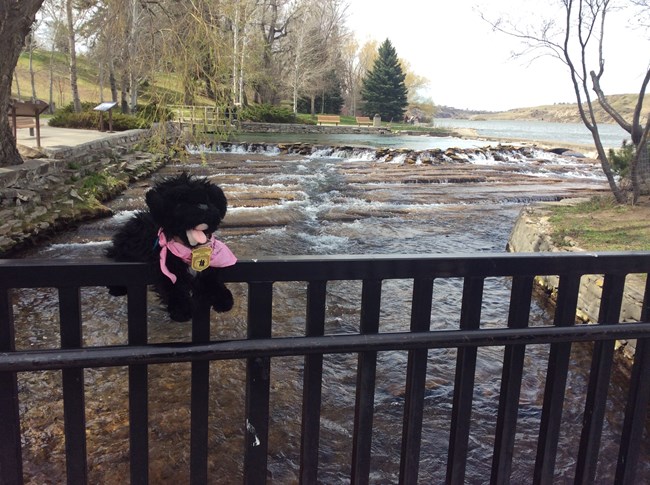 I also got to visit the "largest fountain or Spring" Captain Clark had ever seen. It is now known as Giant Springs, and is one of the largest freshwater springs in the country.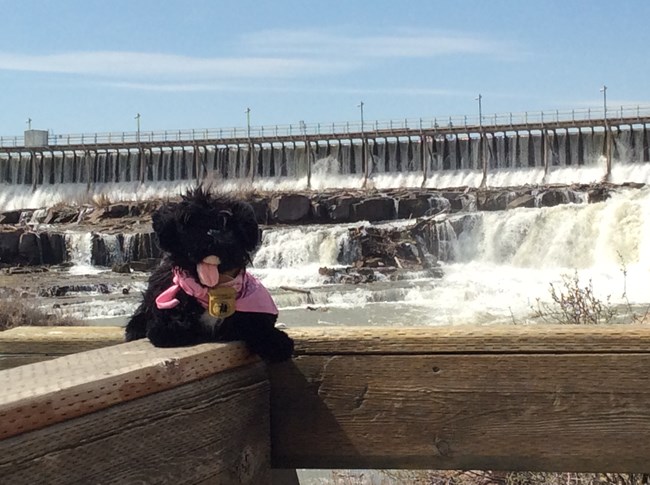 Giant Springs State Park is one site along the Lewis and Clark National Historic Trail.
Learn more about Giant Springs State Park:
Website
Facebook
Twitter
You Tube
Instagram
Learn more about the Lewis and Clark National Historic Trail:
Website
Facebook
Instagram
Newfie News Blog
Last updated: May 18, 2018