By Alanna Smith, Park Ranger, Virgin Islands National Park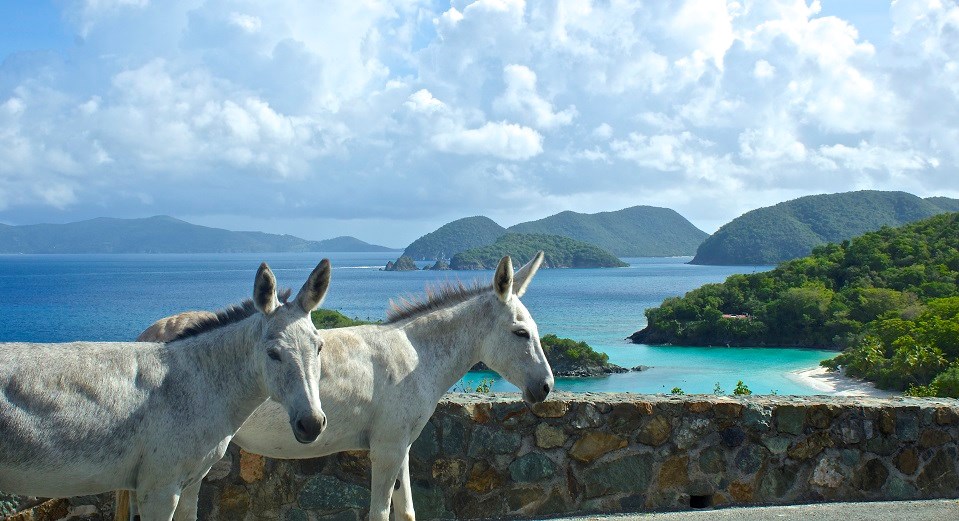 Emerging from the tropical forest, you'll pass colonial sugar plantation ruins to finally arrive at a white, sandy beach with inviting, crystal blue waters. What better way to end a hike? This may not sound like your typical national park excursion, but that's the experience you can have in the area known as "America's paradise" at
Virgin Islands National Park
.
The park makes up two-thirds of the island of St. John in the Caribbean. Because of this, the island is largely free of the intensive development found at many other vacation destinations. A visit to this park offers
hiking trails
with sweeping ocean views, beautiful beaches, and historic ruins. The park
visitor center
is a great first stop when you arrive on St. John, located an easy wander from the ferry dock in Cruz Bay.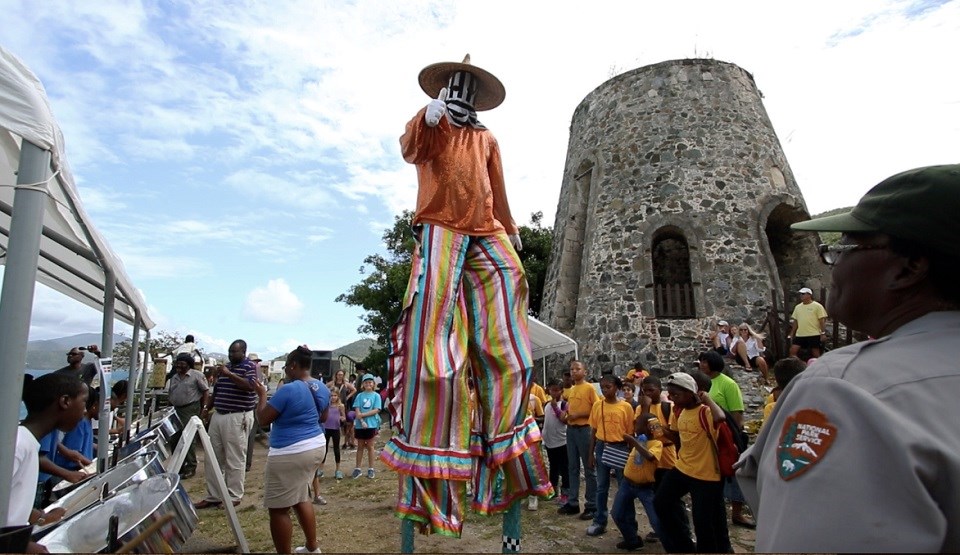 Three thousand years of human history
can be found at Virgin Islands National Park, starting with Pre-Colombian hunter-gatherers arriving from South America. The Taino Indians lived on St. John from 900 CE to 1500 and left behind the iconic petroglyphs that have become a symbol of St. John. Head down the popular Reef Bay Trail to get an up-close look at these mysterious carvings.
Denmark colonized St. John in 1718 in pursuit of riches from the sugar industry. Most of the park's 20-plus hiking trails are historic Danish roads that were used to access the many plantations that dotted the landscape. The dynamic story of the sugar industry, the enslaved people, rebellion, and emancipation is told through the plantation ruins, many of which are still standing. Feral donkeys, St. John's unofficial mascots, can be found roaming the island as living reminders of the plantation era.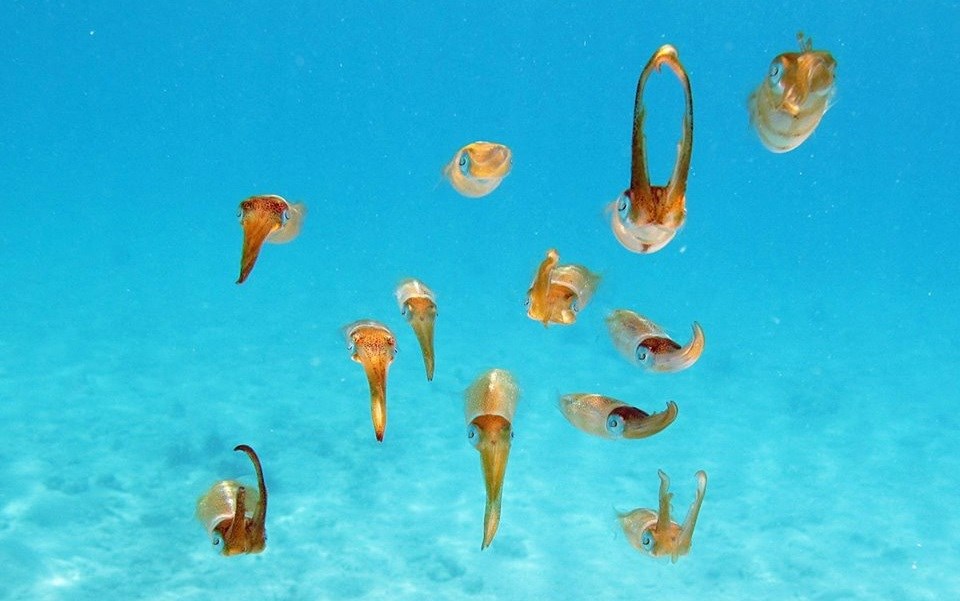 From an overlook along the road, Trunk Bay Beach offers the most recognized view in the park: a crescent of white sand, water transitioning from turquoise to deep-blue, and lush islands rising from the ocean visible in the distance. Here, you can explore the Trunk Bay snorkel trail to get acquainted with the island's underwater residents. Follow the trail of informational plaques along the western side of Trunk Cay and look out for colorful parrotfish, yellowtail snapper, and angelfish.
After conquering the snorkel trail, there are
endless advanced options for the more adventurous explorers
. Visit the sea stars in the mangroves of Hurricane Hole or spot a spotted eagle ray at Waterlemon Bay. Kayak rentals provide an opportunity to access outer cays, like Whistling and Henley. These locations offer healthy coral reefs and varied marine life that may shy away from the more shallow waters. The
Virgin Islands Coral Reef National Monument
is an expanded protected area offshore that provides habitat for wildlife, including humpback whales and sea turtles.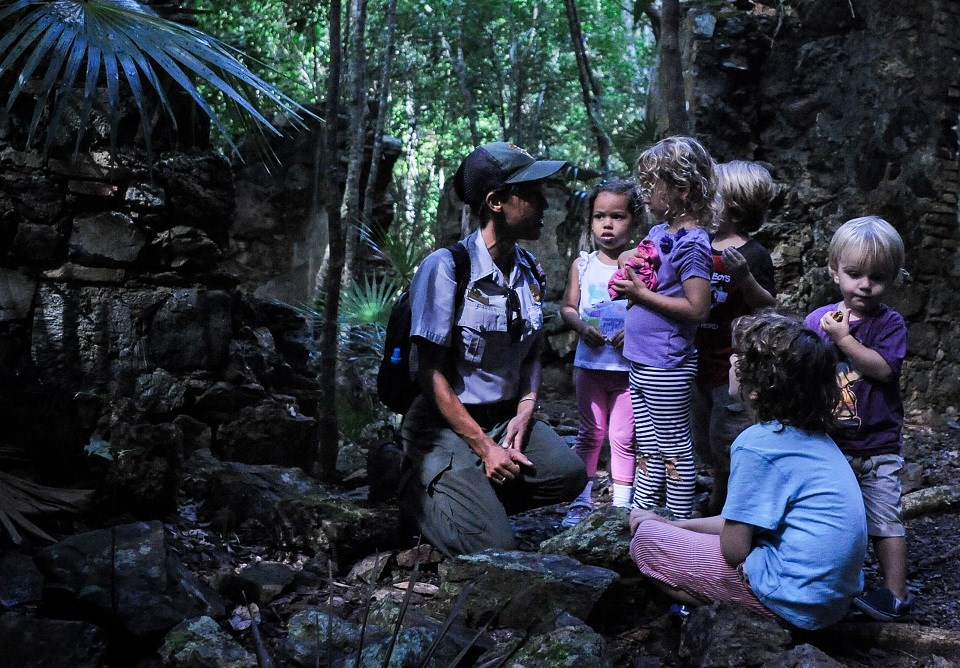 March 31, 2017, marks Transfer Day, the day the Danish West Indies became the U.S. Virgin Islands. A year-long commemoration celebrates Virgin Islands culture and the important transition to an American territory over the past 100 years.
Many visitors to St. John flee from frigid temperatures up north during the winter months— peak tourism season runs from December to February. But this park offers reasons to visit year-round, whether you are a beach lounger or avid adventurer.