National Park Getaway: Kenai Fjords National Park
By Colleen Kelly, Park Ranger, Kenai Fjords National Park
A short drive from Anchorage you'll find Kenai Fjords National Park, a beautiful wilderness park that you can explore by boat or kayak!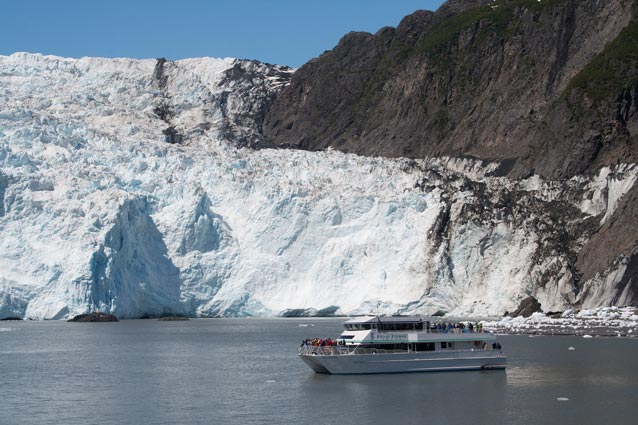 If you were given a cube of ice and told to preserve it, what would you do? You are not allowed to put it in a freezer. You have no artificial means to keep it from melting.

A good idea would be to head north to Alaska, where you could tuck that ice cube into a glacier crevasse. A likely spot would be Kenai Fjords National Park, where more than half of the park's land mass is covered in glacier ice.

It's an easy place to get to. From Anchorage it's a two-and-a-half hour drive to the town of Seward, the gateway to the park.

A hike to Exit Glacier and a trip up to the Harding Icefield would provide just the right spot to stow your melting ice. Maybe you could compare notes with the Park Superintendent Rebecca Lasell as you try figure out how to keep that ice from disappearing. After all, that's part of her mission: "to maintain unimpaired, the scenic and environmental integrity of the Harding Icefield [and] its outflowing glaciers."
You've only got an ice cube to worry about. Just think of Superintendent Lasell. She's responsible for a national park that contains the Harding Icefield and all of its glaciers—more than 800 square miles of ice!

That ice is what makes Kenai Fjords National Park so special. Each summer the chance to see a glacier—a remnant of the last Ice Age—draws hundreds of thousands of visitors who seek an adventure of a lifetime.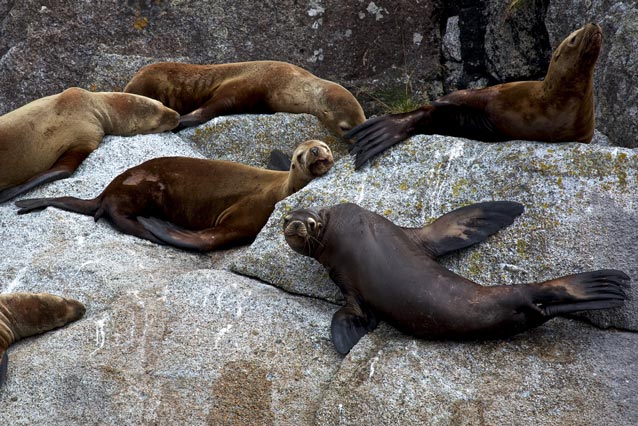 The geology of Kenai Fjords tells a fascinating story. Each winter, the towering Kenai Mountains capture a plethora of snowflakes—the building blocks of glacial ice. The sculpting action of these massive glaciers has carved out a rugged landscape that provides opportunities for hiking, ice climbing, and backcountry adventure. With just one mile of road, Kenai Fjords National Park emits a siren call to wilderness seekers.

The glacial fjords ecosystem is a place where mountains, ice, and ocean meet. The fjords teem with life, ranging from microscopic plankton that are at the center of the marine food web to the megafauna including humpback whales and orcas. Even the bears that inhabit the park depend on the bounty of the sea as they eagerly await the return of spawning salmon to streams in the coastal rainforest.

Summer park visitors stop at the Kenai Fjords National Park visitor center in the Seward Harbor before departing on boat tours to view wildlife, magnificent scenery, and the park's mesmerizing tidewater glaciers. Others may choose to skim through the water in a kayak or on a stand-up paddleboard. Flightseeing gives visitors a bird's-eye view of this dramatic wilderness setting.

Exit Glacier, the only part of the park reached by road, lies 11 miles northwest of Seward on a paved road that is open to traffic in the summer. Just past the park's welcome sign, brown-and-white signs appear on the roadside. Each marker lists the year Exit Glacier last stood at that spot. It's a visual reminder that Exit Glacier has become a melting "ice cube" since the Little Ice Age ended two centuries ago.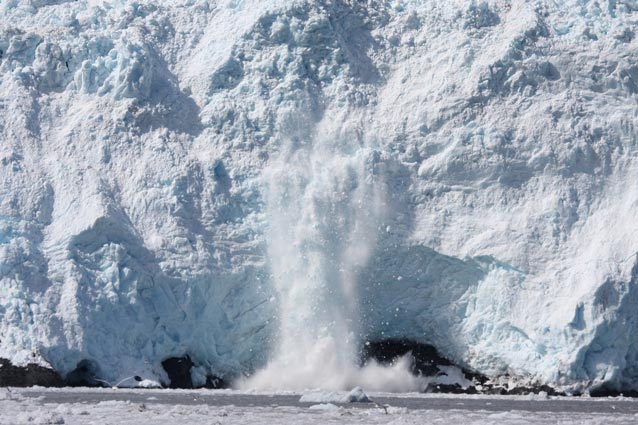 Rangers at Exit Glacier lead guided walks three times daily in the summer starting at the nature center. Visitors can also hike to the Harding Icefield on a strenuous trail stretching four miles and reaching 3,500 feet in elevation. You might share the trail with geocachers as they eagerly embark on a treasure hunt in the park.

Because much of the park lacks roads and established trails, many visitors travel by tour boat into the fjords. Here park rangers direct their attention to some of the park's secrets as they travel into the ancestral home of the Sugpiaq people who thrived in the fjords ecosystem for more than a thousand years. They were the first humans to recognize what a gem the ever-changing Kenai Fjords is.

Find out for yourself with a visit to Kenai Fjords National Park.
Last updated: September 18, 2017