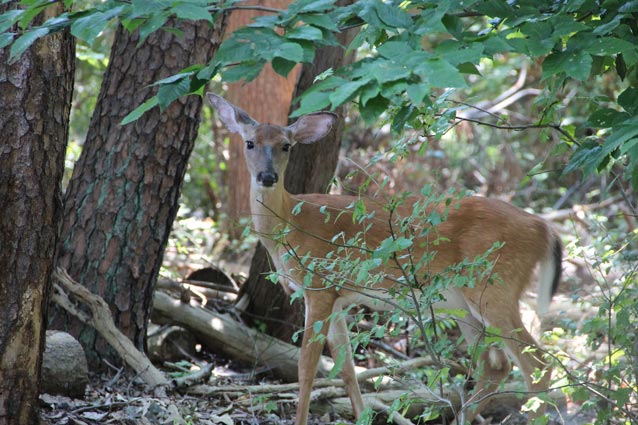 Welcome to an urban oasis. Although most visitors find it hard to believe, Greenbelt Park is just 12 miles from Washington, D.C. The peace and quiet that you'll find here evoke images of a dense forest or mountain resort. That's what you'll experience when you visit Greenbelt Park—un-trampled nature in a region where most wild spaces have disappeared.

Visitors come from around the world to enjoy camping, in tents or recreational vehicles, near the nation's capital. The Greenbelt Park campground offers over 170 camp sites, nine miles of trails, and several day-use picnic areas.

Despite its primitive setting, the campground is close to public transportation. That's right, even the train to Washington, D.C. is within walking distance from campsite loops. Leave your car or camper on site and take the train to such places as Kenilworth Aquatic Gardens, Mary McLeod Bethune Council House, the National Mall, the Smithsonian Institution's museums, and a host of other sites in and around the city.

After you've enjoyed the sights of the city, enjoy a campfire and a quiet night's rest at your campsite. The memories you create will be life-long.

Park neighbors who live and work in the Greenbelt area consider this their "backyard" national park. Locals often come to camp, walk the dog, picnic, go for a run, hike the trails, or bring their kids to explore nature.

Greenbelt Park is an ideal place to introduce children to outdoor activities and promote physical fitness to provide a lifetime of rewards. The trail system allows parents to tailor outings to a family's needs. Start with a simple one-mile loop or try the 16-station, exercise fit trail to build up to the park's five-mile perimeter trail.