Geophysical Survey Project - Andersonville National Historic Site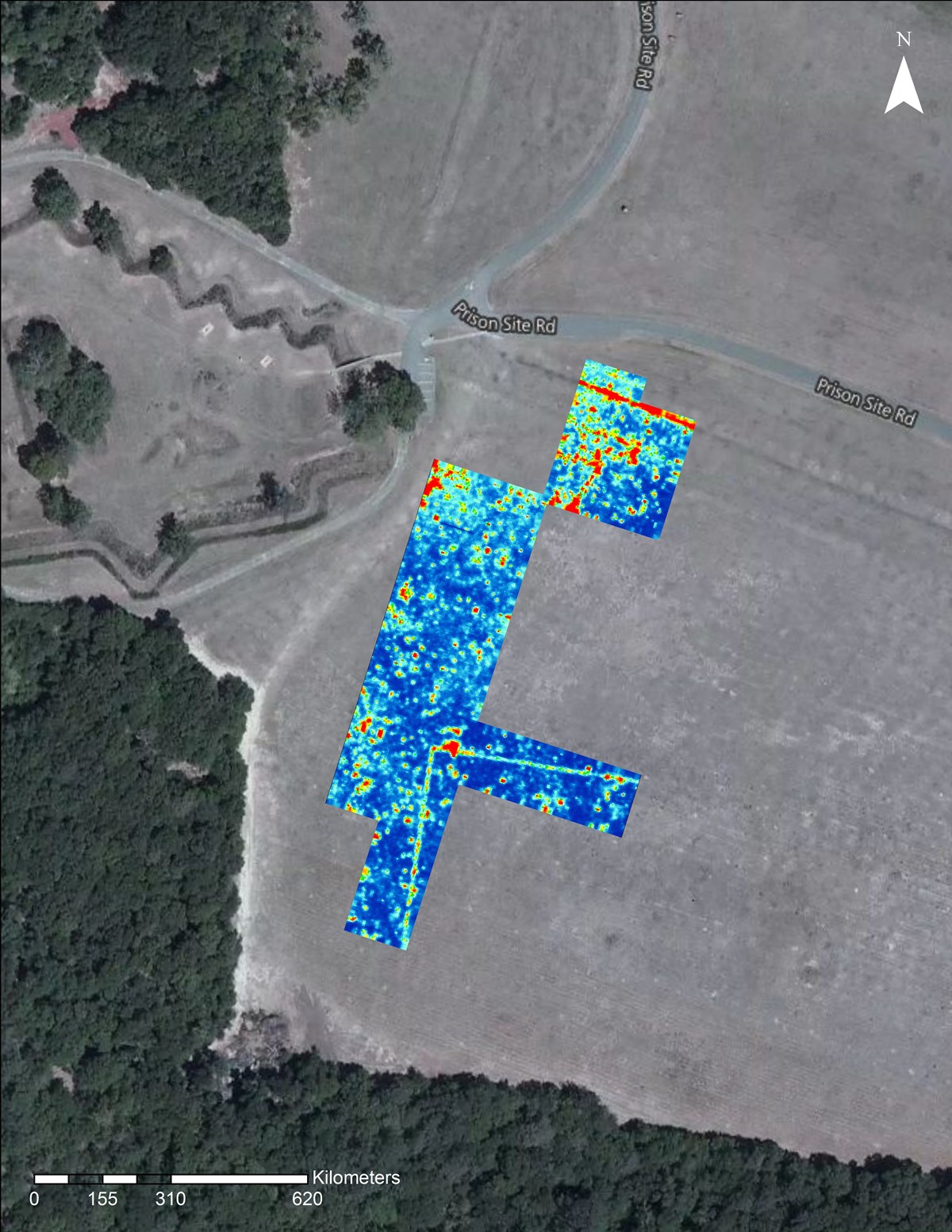 On April 2-6, 2018, SEAC Archeologists continued with the three-year geophysical survey project at Andersonville National Historic Site. The single focus on this visit was the Third Hospital (or Shed Hospital) site area, located south of the prison enclosure. The Third Hospital was in use from December 1864 to April 1865, but its exact location has been largely unknown.
During the survey carried out in April 2018, data was collected from 42 20x20 meter grids and one 10x20 meter grid (17,000 m²) in the Third Hospital site area, bringing to date a project total of 34,600 m² surveyed. Analysis of the data revealed what appears to be a portion of the western and northern stockade walls of the Third Hospital Enclosure, as well as part of the enclosure's middle stockade (see Figure 1).
SEAC will continue the geophysical survey in various portions of the park, with upcoming efforts focused on the Third Hospital site's stockade and its interior, the Market Street area near the prion's North Gate, and possibly the Second Hospital site area to the southeast of the prison.
Last updated: May 16, 2018